From totally rough and shabby to a new life shiny as a red apple. Ha!

We are awaiting the black handles to arrive but we could not wait to take pictures because this has already been picked up and ready for its new home!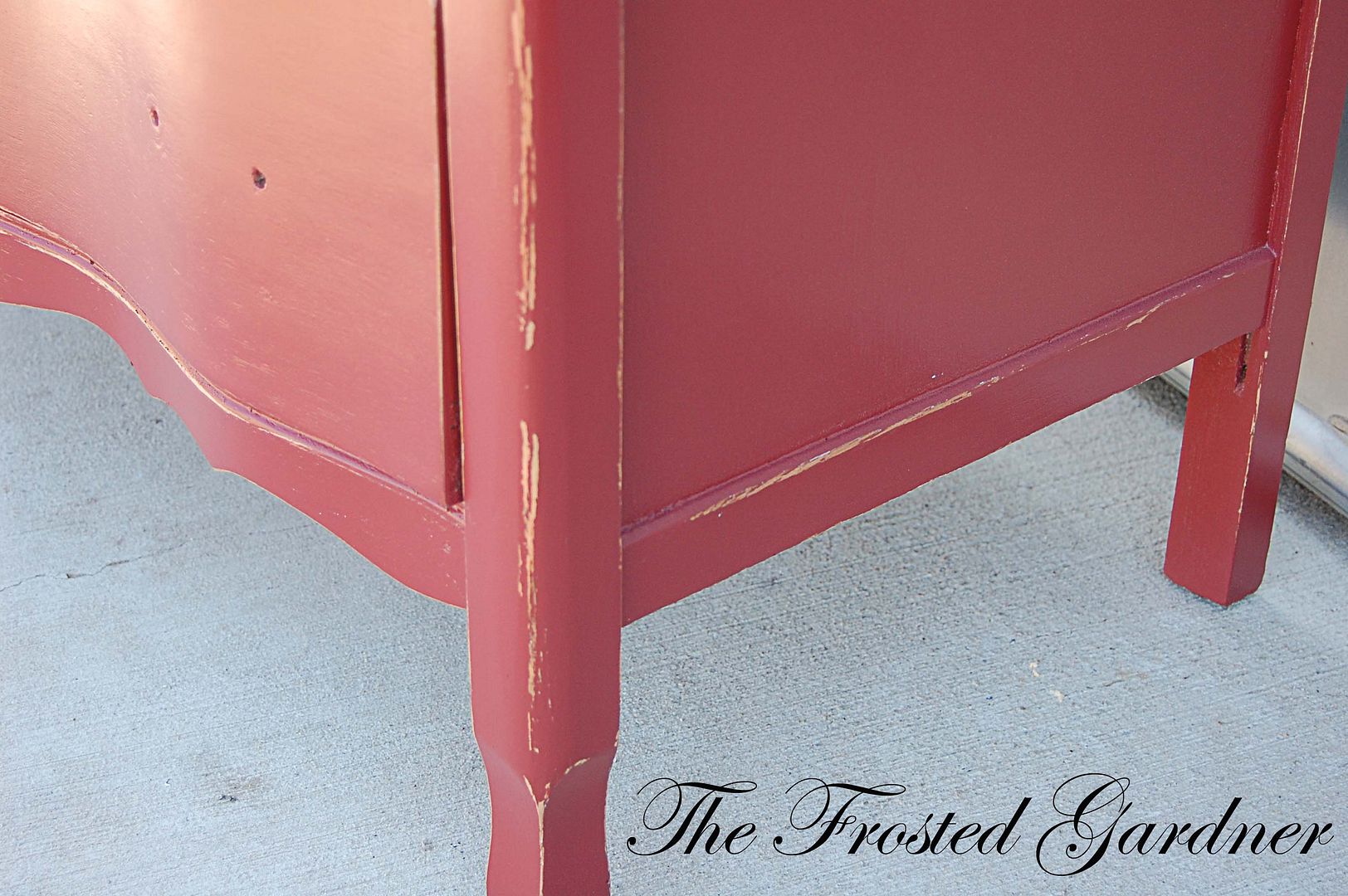 I think this picture emphasizes the curves in the drawers so nicely!
Nothing like cleaning up an old dresser with curves and legs and keyholes. Thank you to Sylvia for letting us be a part of it all.
Mike informed me that our fireplace mantel has been completed and now to just haul it here and decide which wall it belongs on and get it mounted and ready to go. I am so excited to share the reveal!