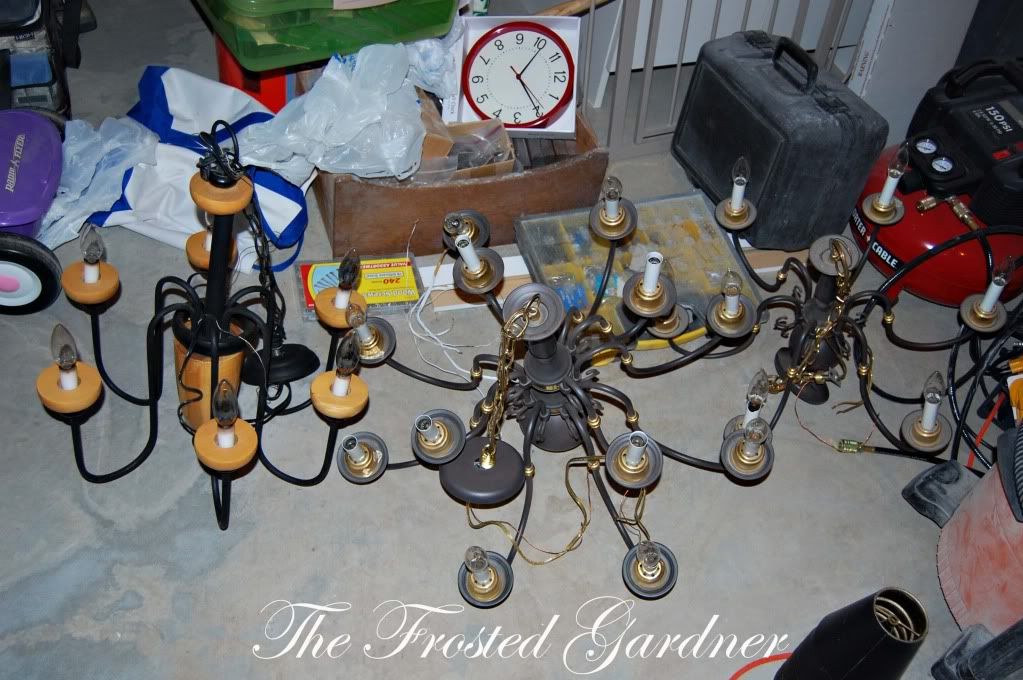 Have you tired of my chandy stories yet? If so you may want to skip this one! Do you see the one in the top right hand corner in the above picture? It has the black base with the brass highlights. I knew of the three this one would be perfect for Faith's room because of its simple feature and size.

We painted this one in a slight pink. When she first saw it before it was hung she was mad because she thought it was white and we had told her she was getting a pink one. Once we had it in the house and out of the sun she could see it was indeed pink and was happy once again!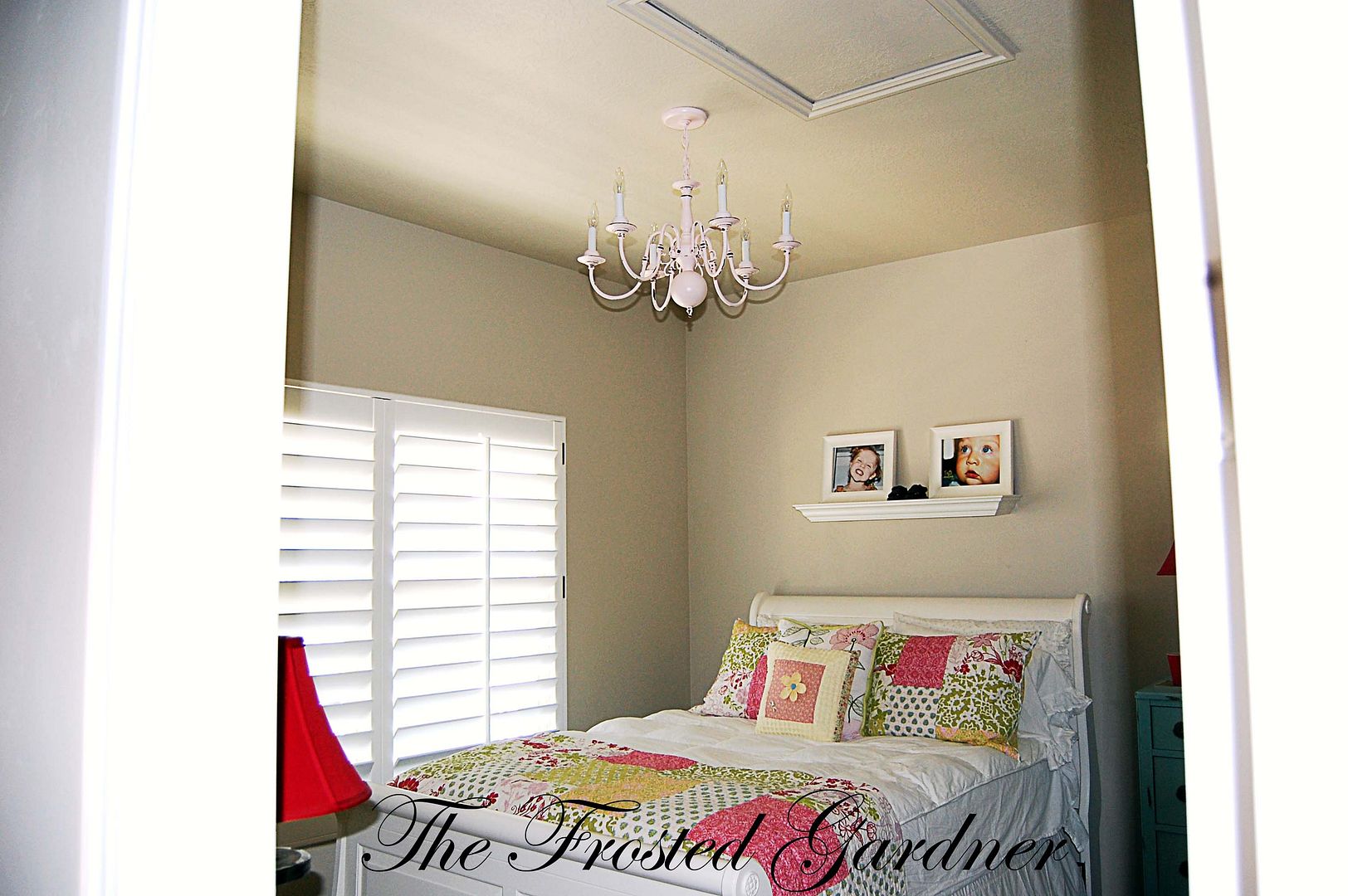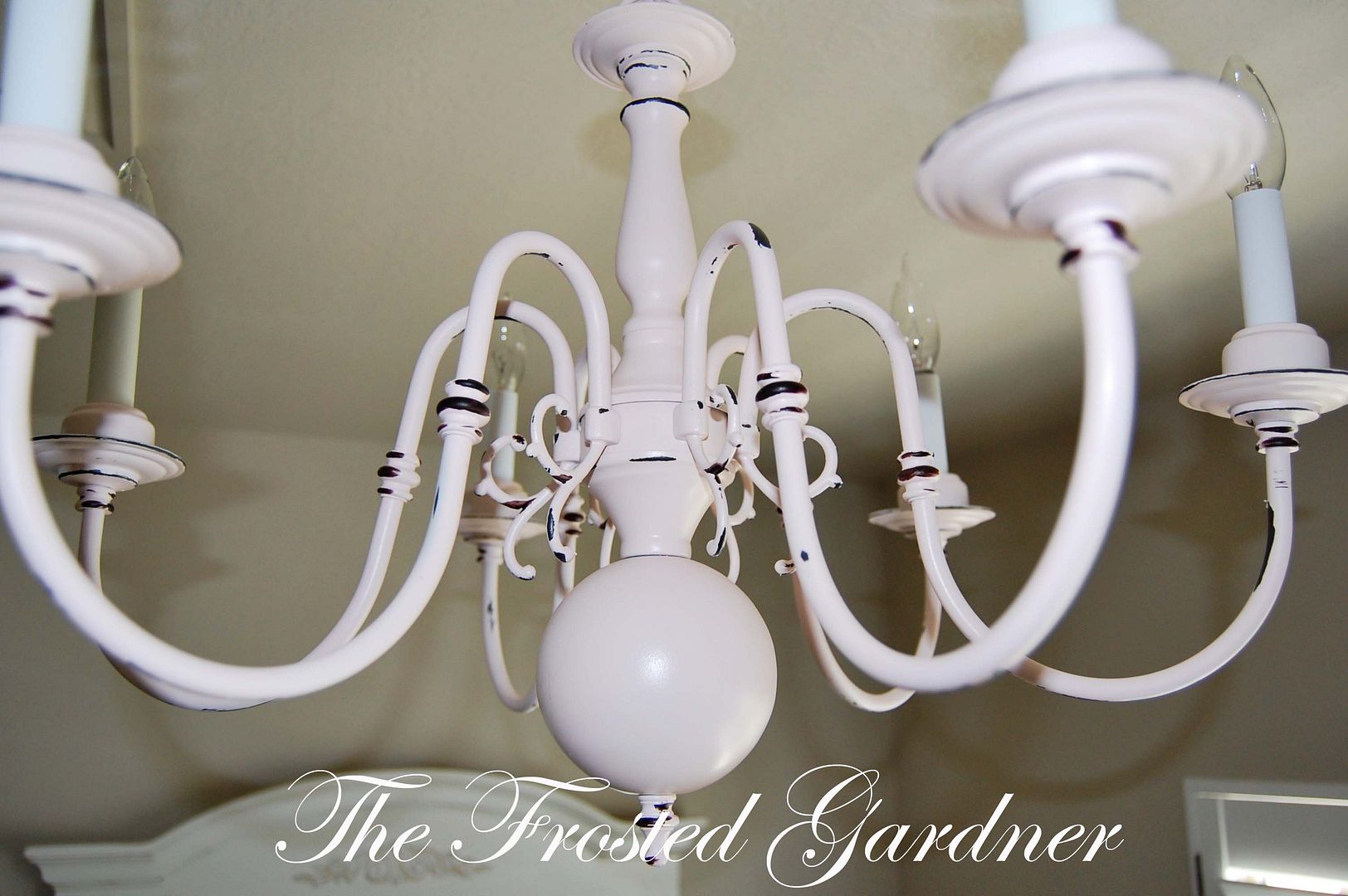 We gave this one a bit of distressing on the edges to make it look worn and old.
We are still finishing up the lighting around the house so there may be a few more posts a coming.
Happy Thursday!