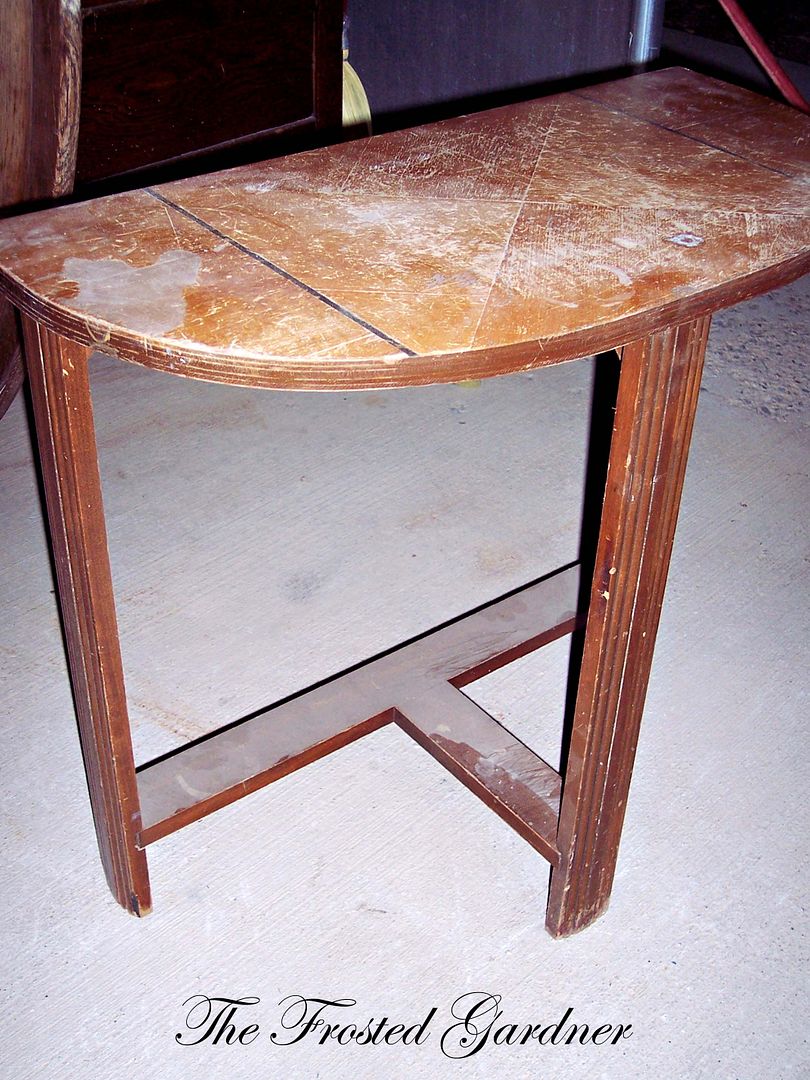 This little table was a bit beat up from some good wear and tear and perhaps a bit of water damage on the top. But that does not mean it cannot be restored to perfection!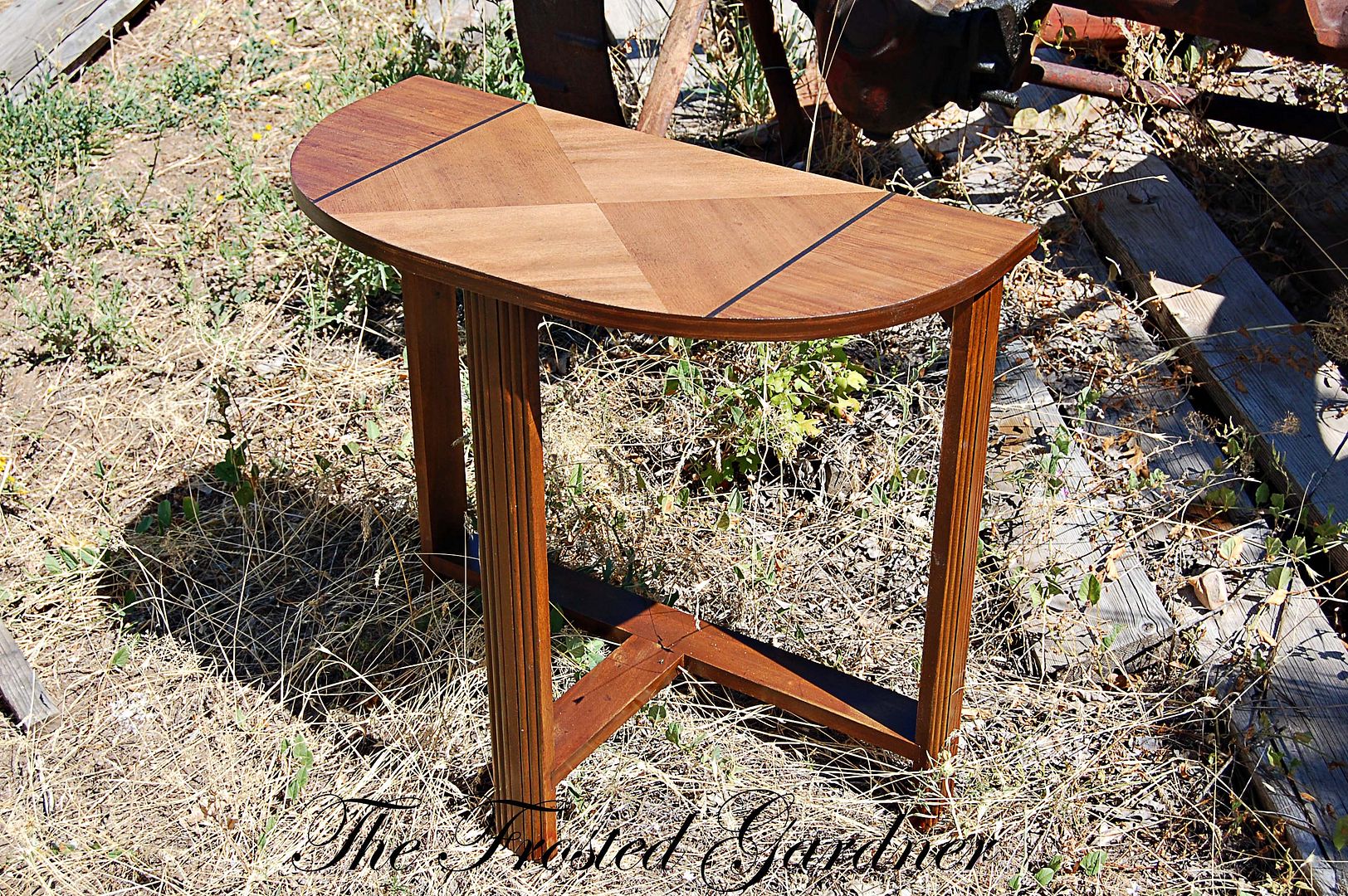 This is a family piece of a client's and I think the shape of it is so fun. I think round tables are beautiful but round side tables are hard when trying to fit them up against a flat surface. The stick out and look awkward. These half moon tables work perfectly because they fit snug against the wall and save on space.
The table top has a bit of an art deco theme.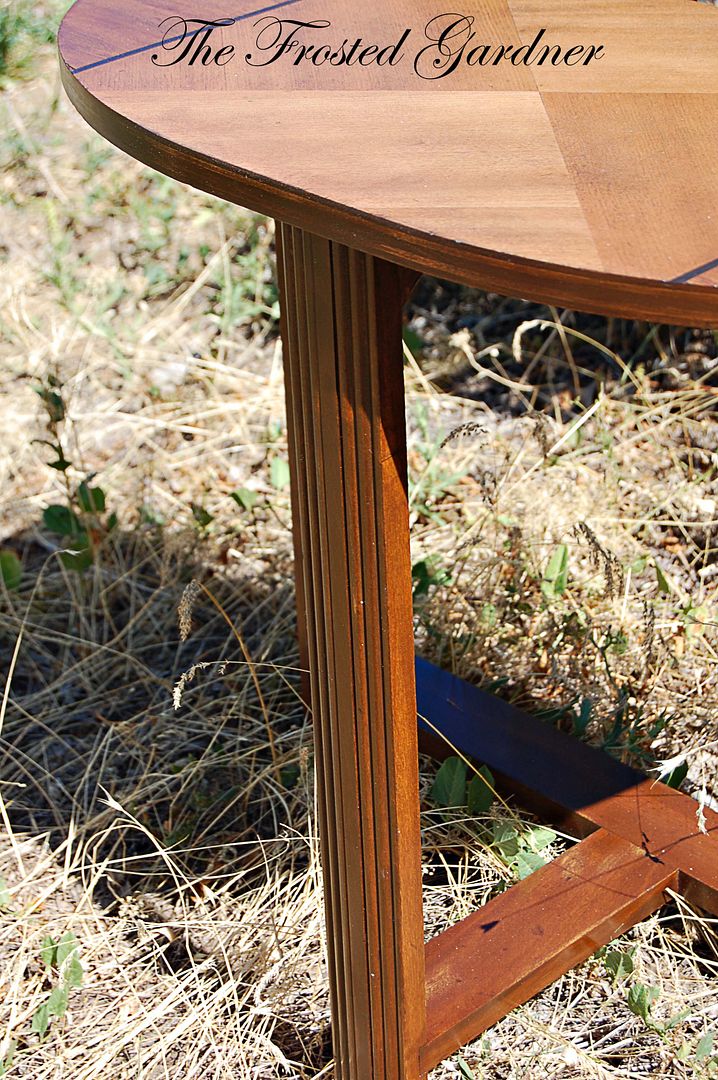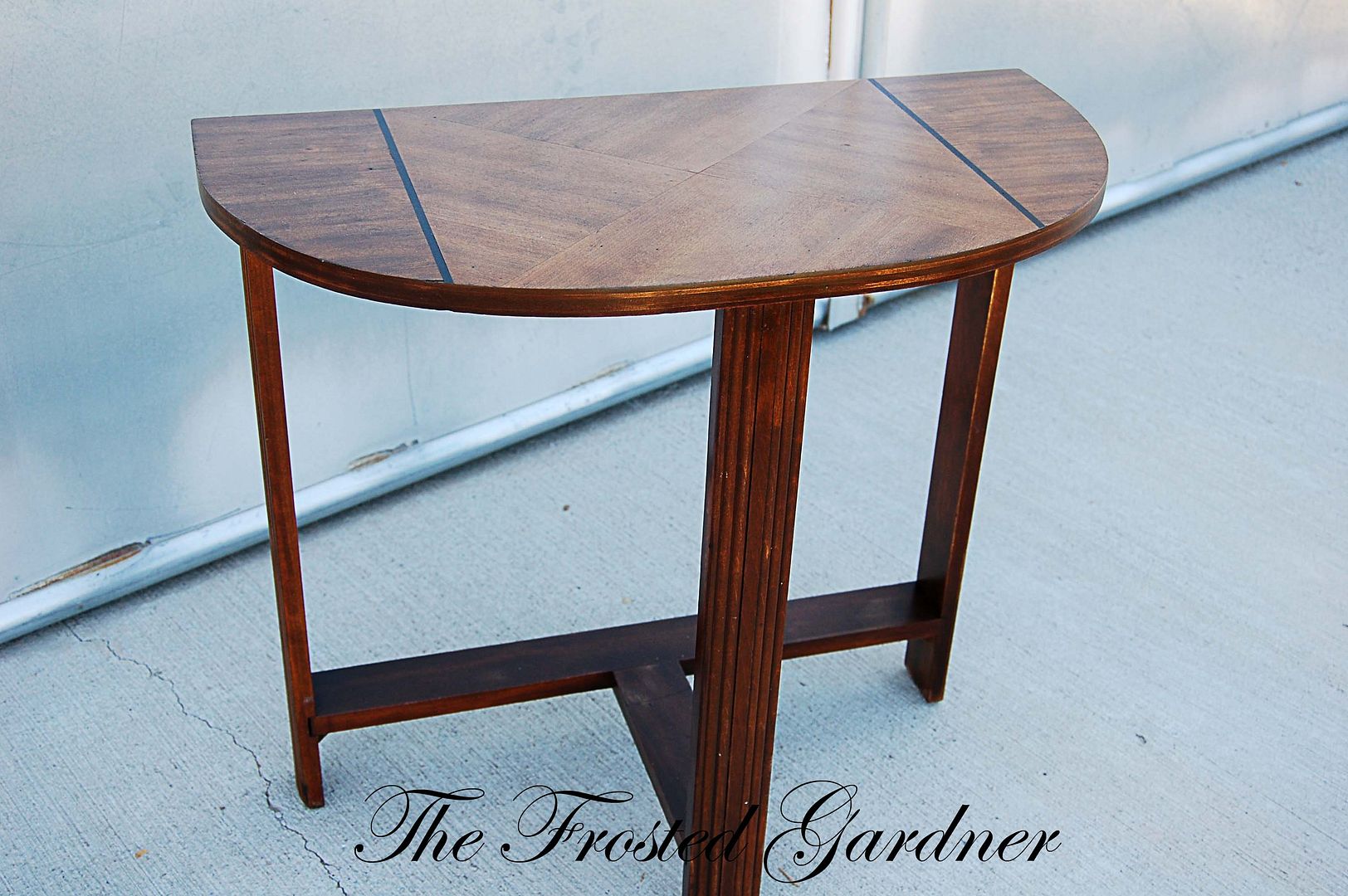 Happy Labor Day!