I have been so excited to share one project we have been working on for our new home. I have been scouring the KSL ads for some new lighting options. This is just one of a few chandeliers we have run across and purchased. This particular one was literally down the street from us and fit in our budget perfectly.
We had already started taping it off when we grabbed the camera to snap a before shot. It was a brassy thing but not for long. We taped off the oil rubbed bronze elements to keep it two toned.



I had in my minds eye what I wanted our greeting chandelier to look like and I have to admit this time I was spot on! This is exactly what I had envisioned and frankly was surprised it turned out to be just what I wanted.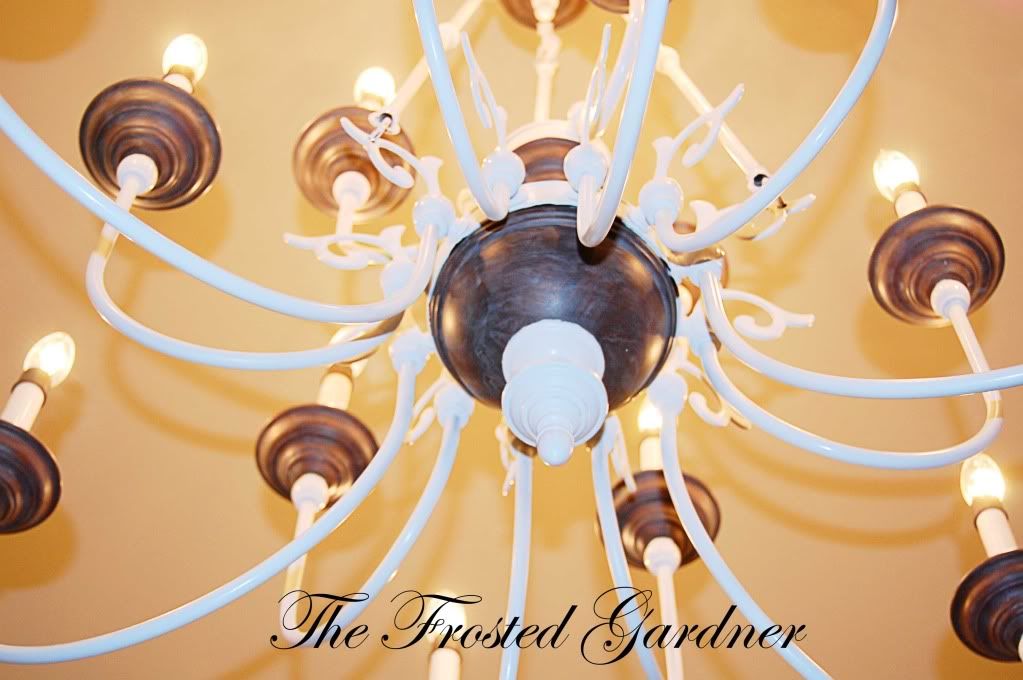 I think it is beautiful and adds a touch of elegance to our home and a little bit of a "real princess castle" if you ask our little girl. She insists that it be on ALL DAY. I catch her turning it on and dancing around below it.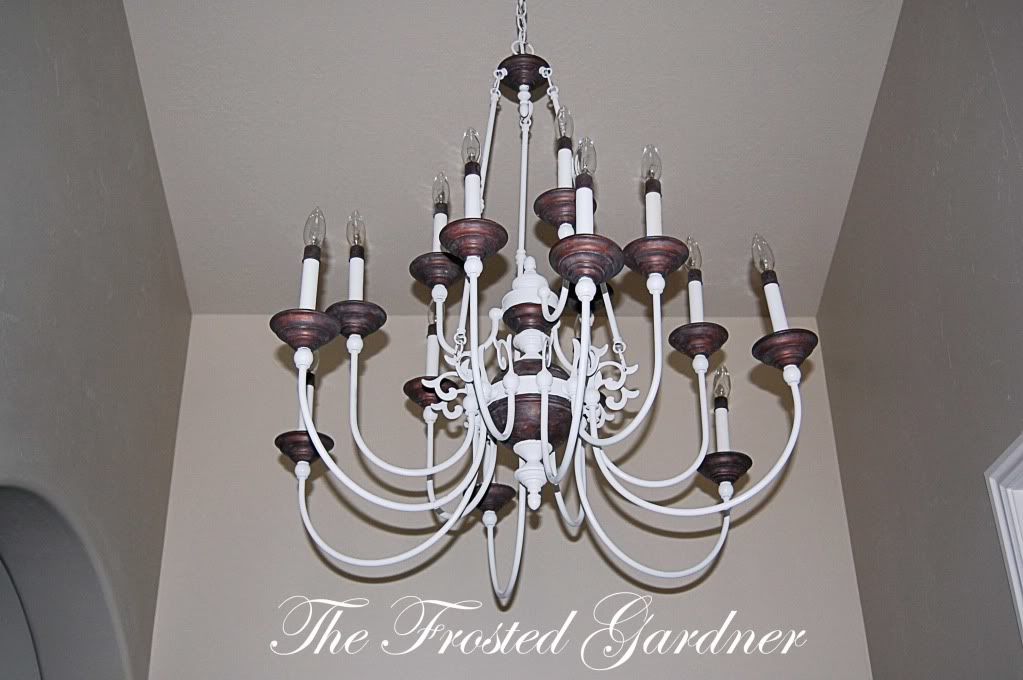 Thanks to Mike and the kids for helping pull this one together. I think it took as about two hours to hang this thing and it was not easy and it was not fun. It was heavy lifting it over our head and we had to start over a few times due to a few bumps in the road so thanks to everyone for helping us get this beautiful masterpiece suspended in the air!