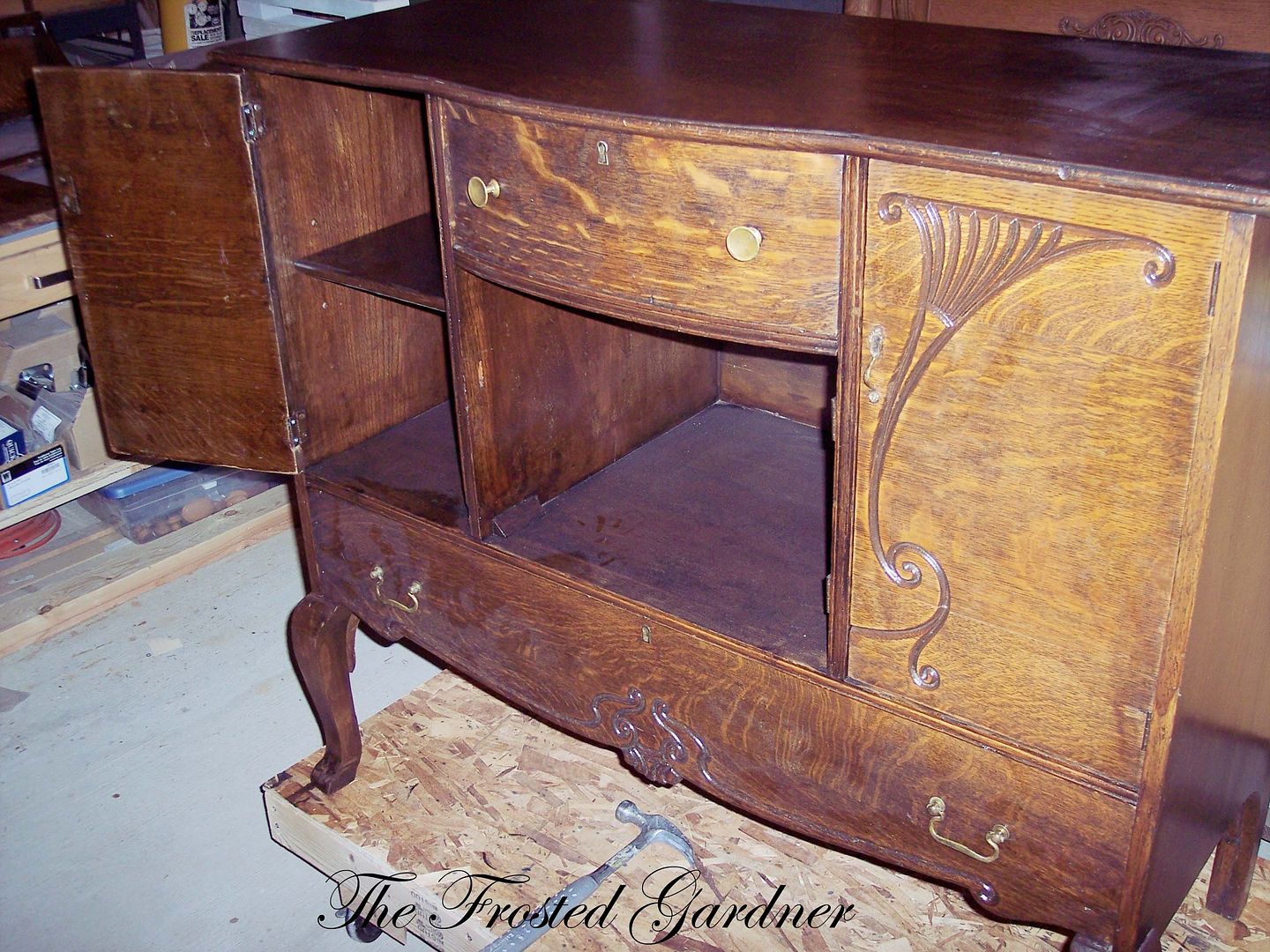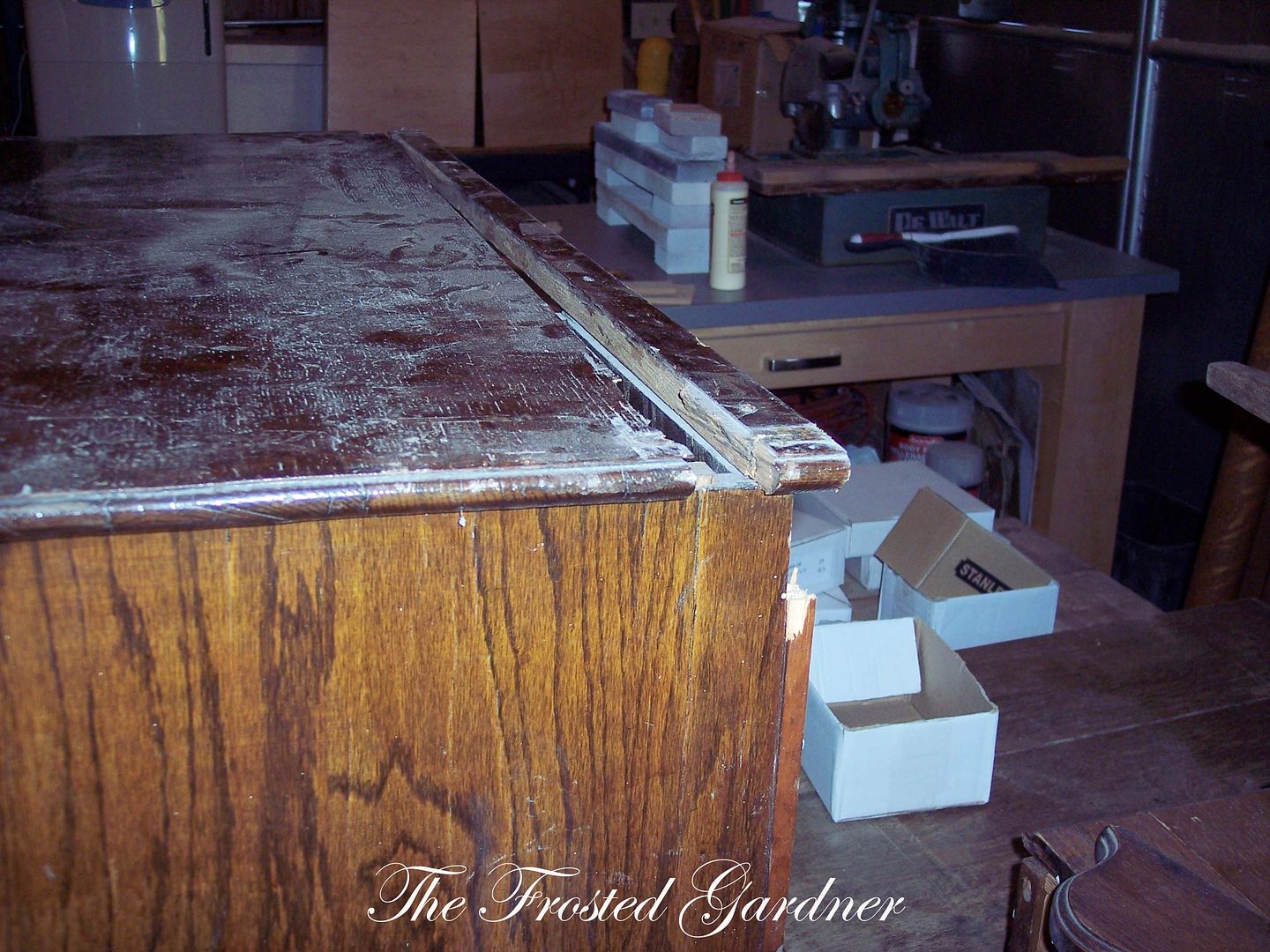 This piece belongs to my cousin who inherited it from her mother-in-law. It had some wear and tear on the top along with repairs that needed to be done here and there but oh was she worth it! She cleaned up just fine!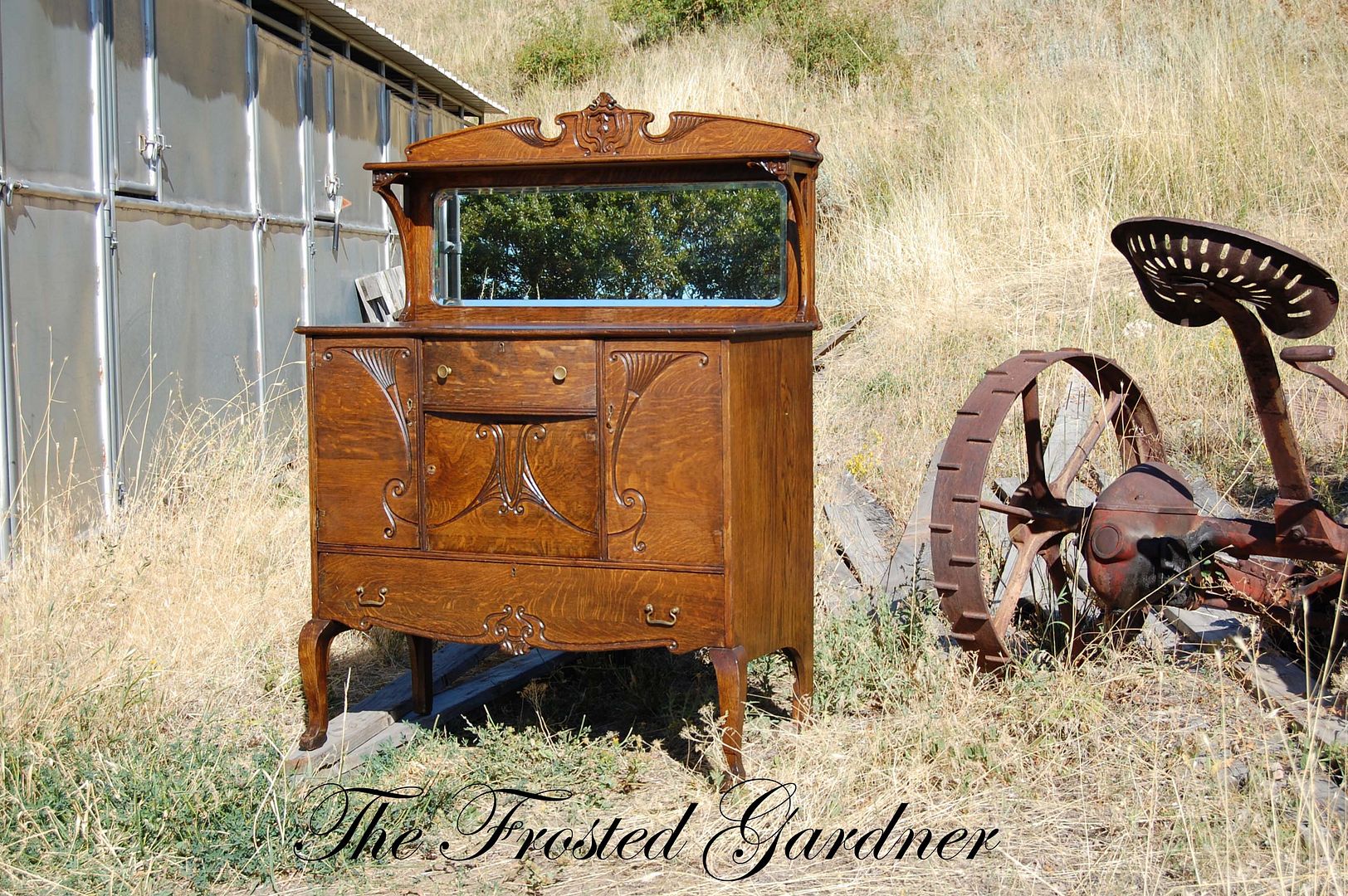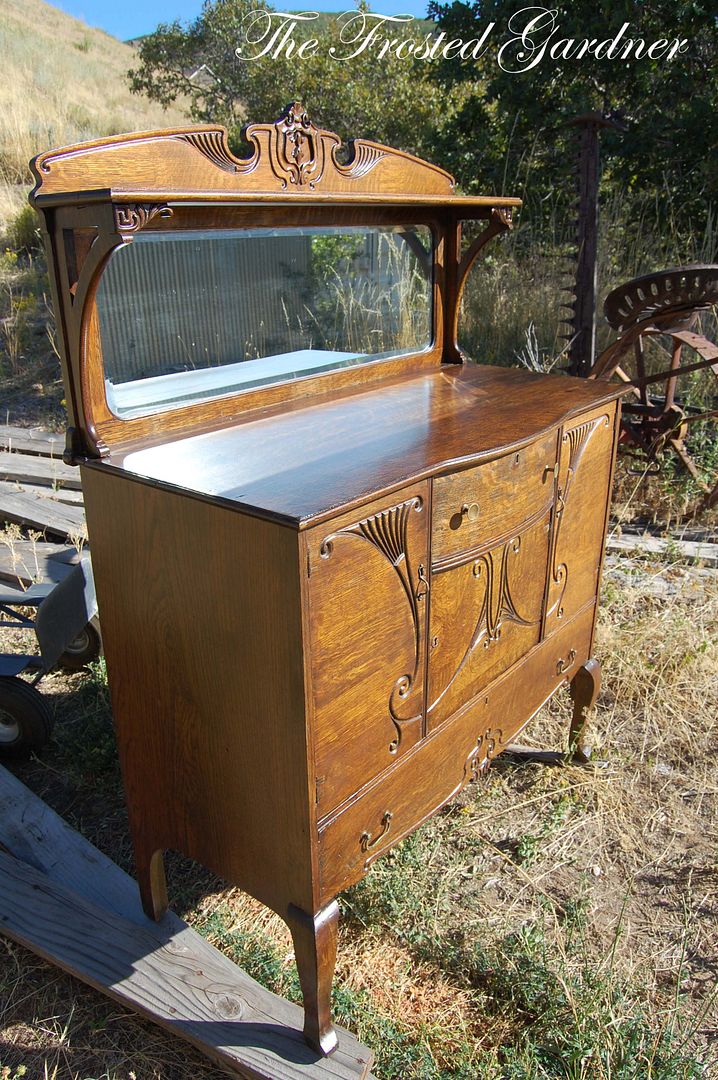 Notice all of the key holes throughout the cupboards and drawers. If you look closely can also see them on the vintage pulls on the doors. The wood embelishments come together in such detail and gives is such a unique flair.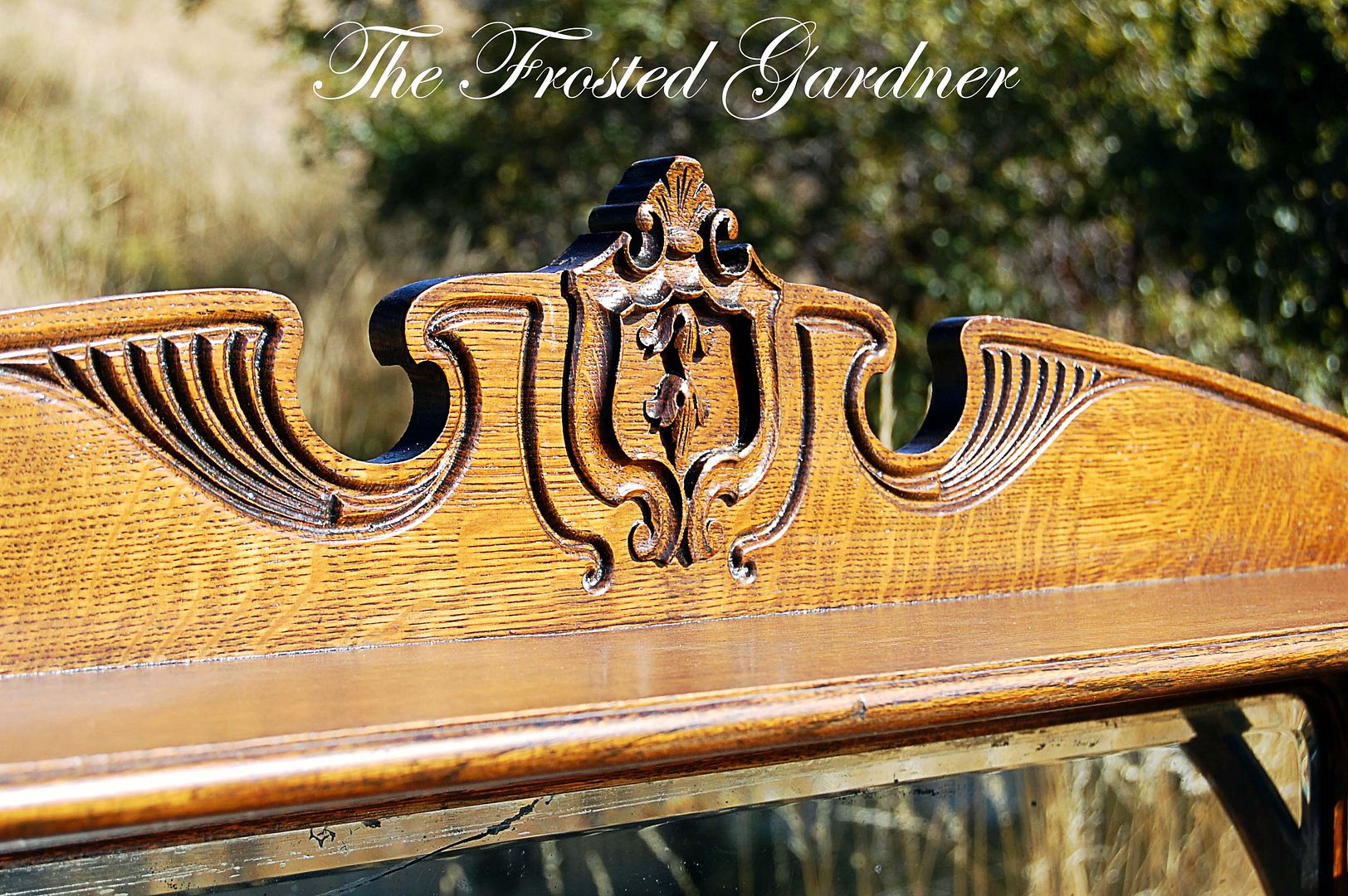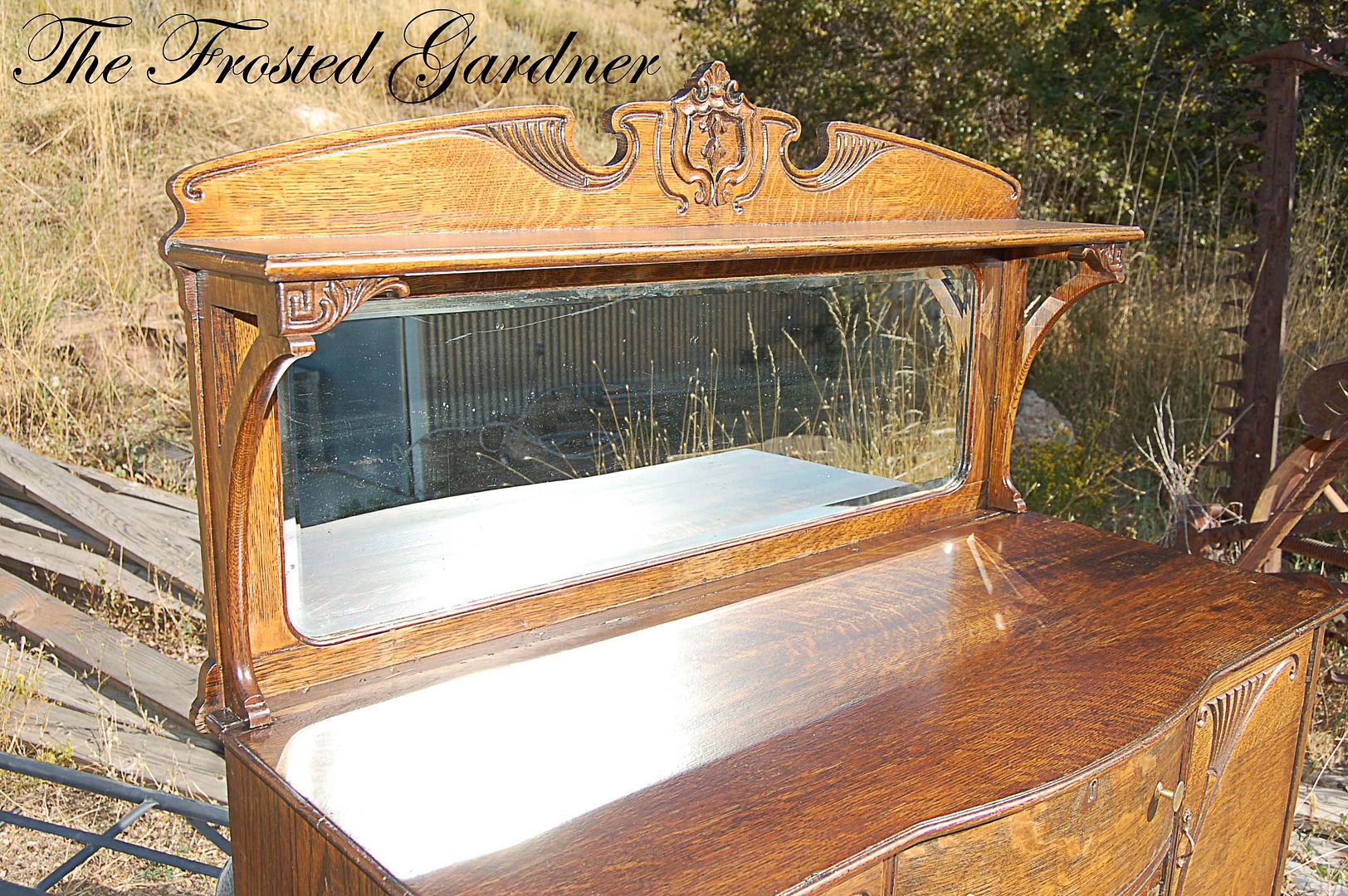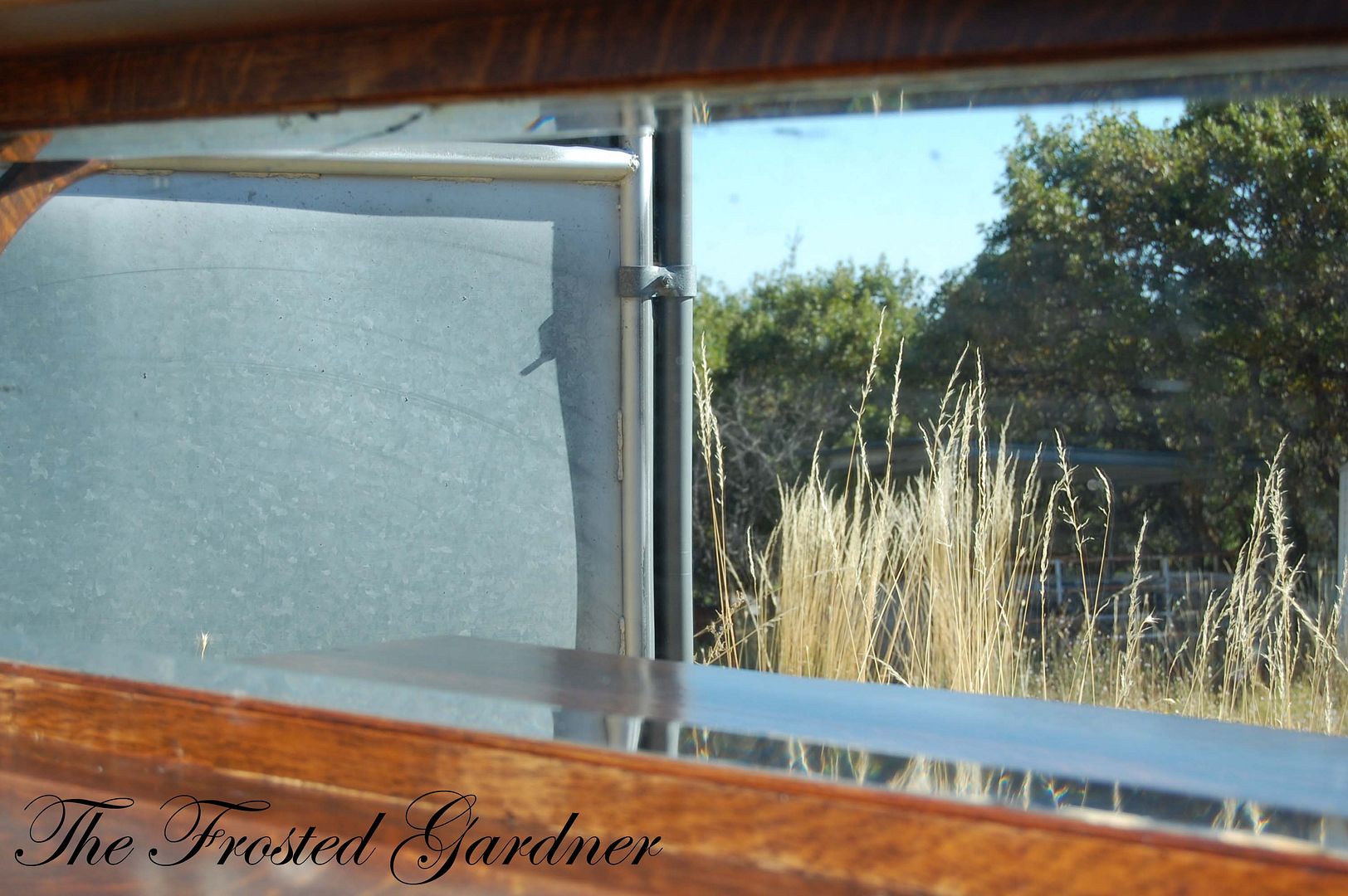 You can see the green trees in the mirror's reflection. Soon these will be vibrant colors of orange, yellow, and red.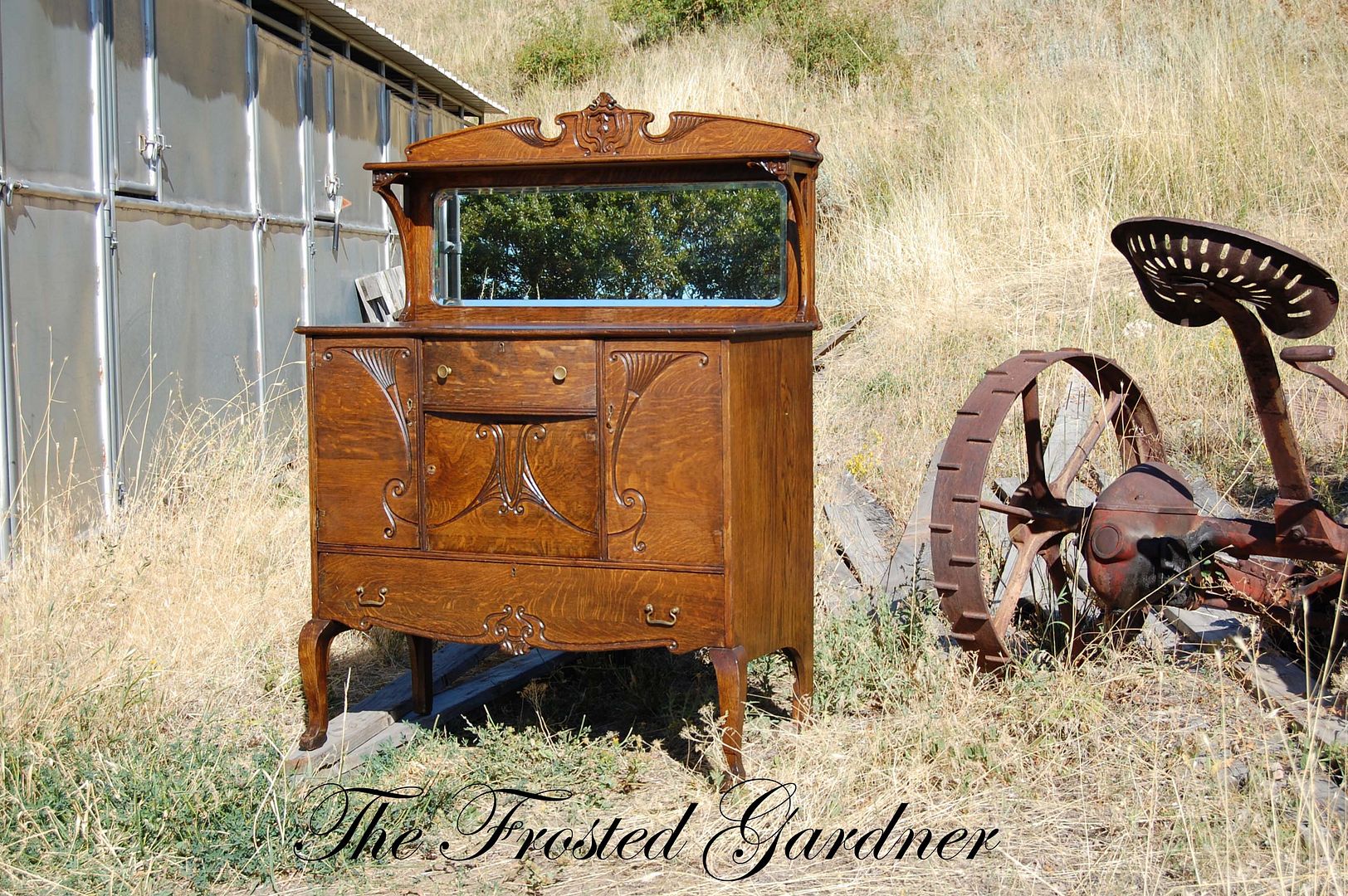 My alarm is set for 3:00 am. Yes indeed you read that correctly. Three o'clock in the MORNING. Faith and I are heading to Disneyland and she has been dancing around the house all day in excitement. We will be sharing the fun with my mom, two sisters, my sister-in-law, and four more kids all under the age of four. It is going to be crazy and fun so it is going to be crazy fun! I know some great memories will come of it. My little sister texted me today and said she was sick with excitement. Whenever we are having a bad day we always say, "We should just go to Disneyland." It is the happiest place on Earth you know.