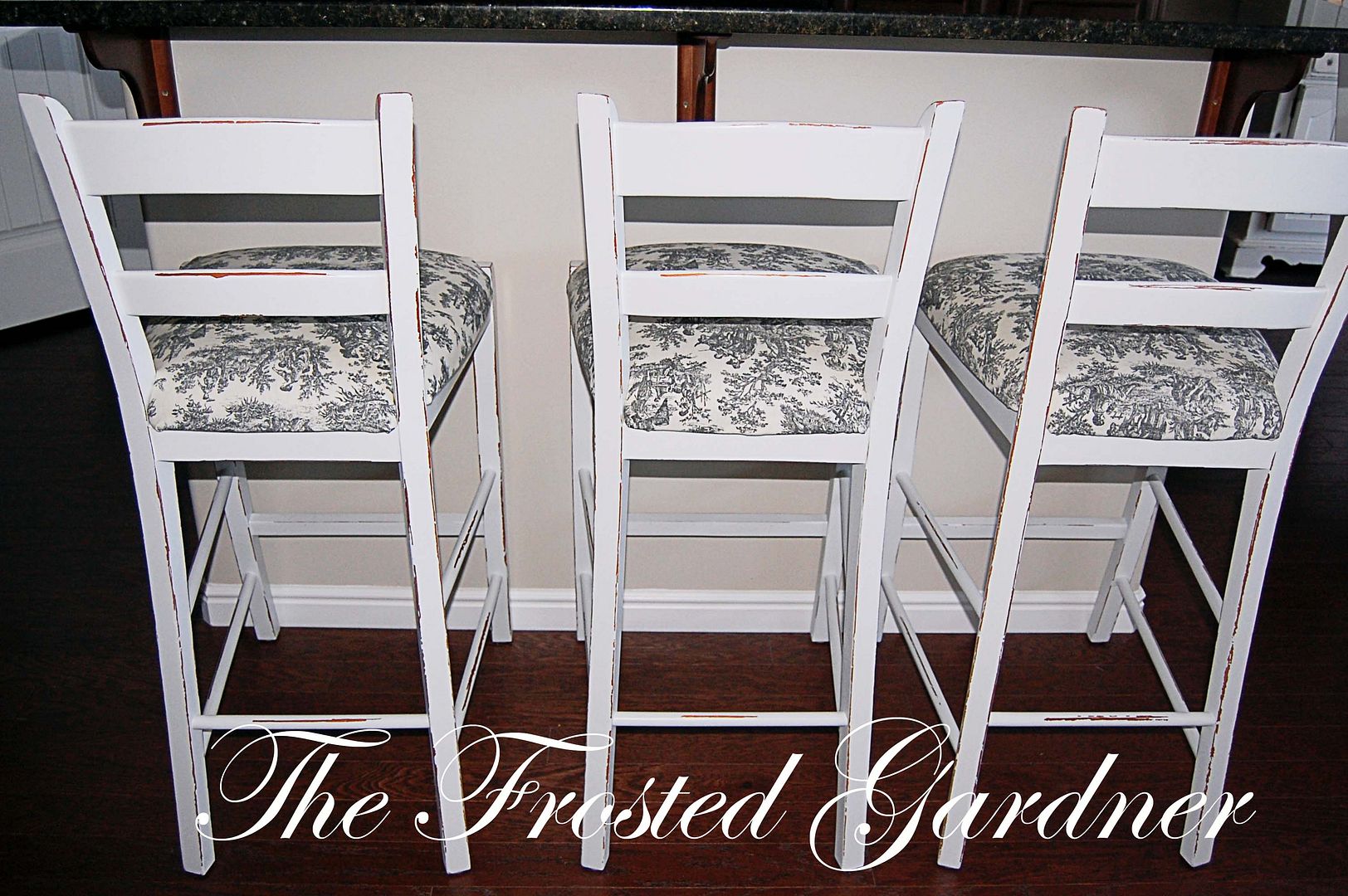 I posted a few months back about our ahhhmazing restored barstools (that I still love by the way) and I mentioned a little something about beadboard. Our bar was basically a boring old wall. So to spruce it up with some character and detail we went with some beadboard. Black beadboard to be exact!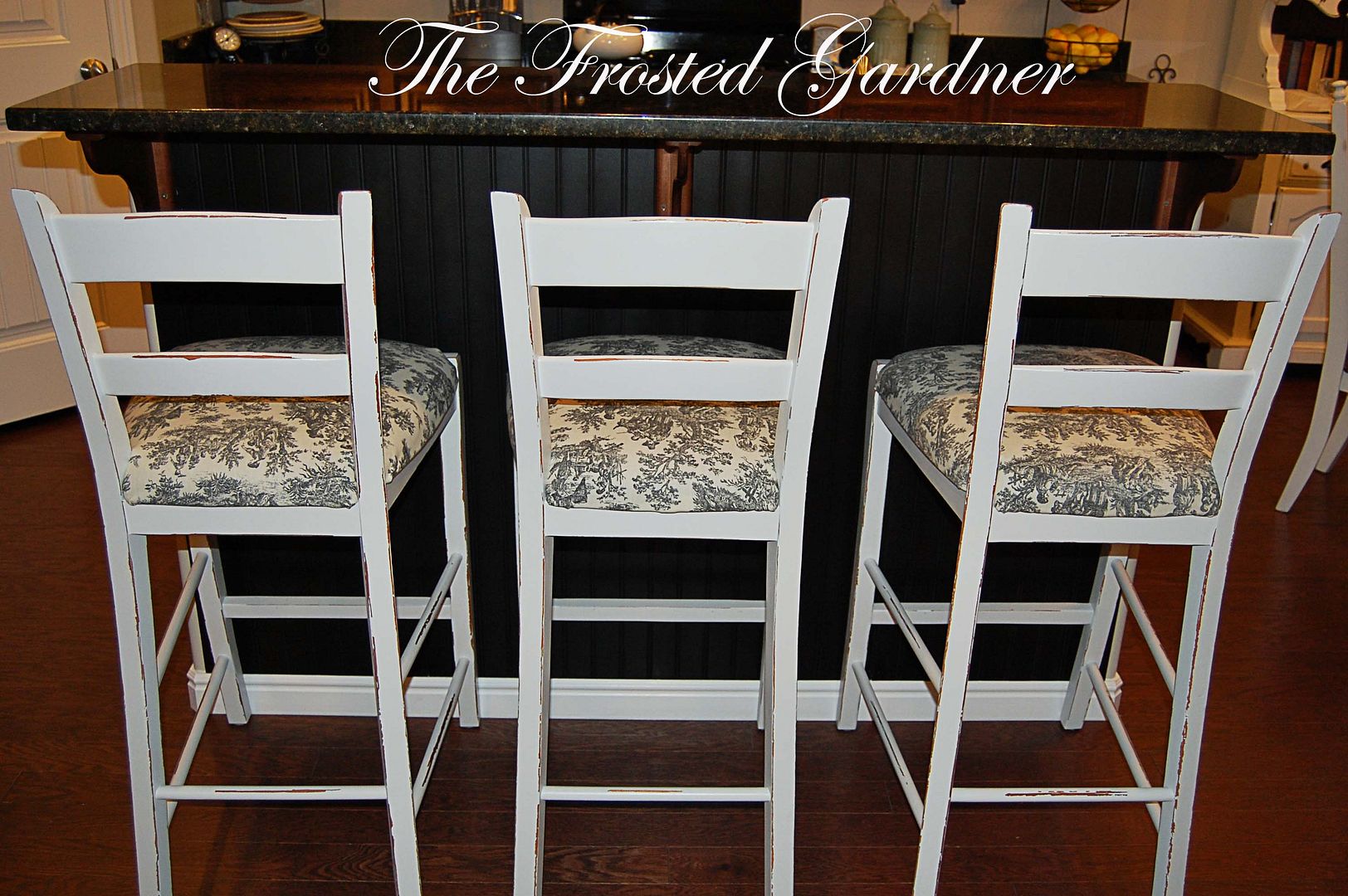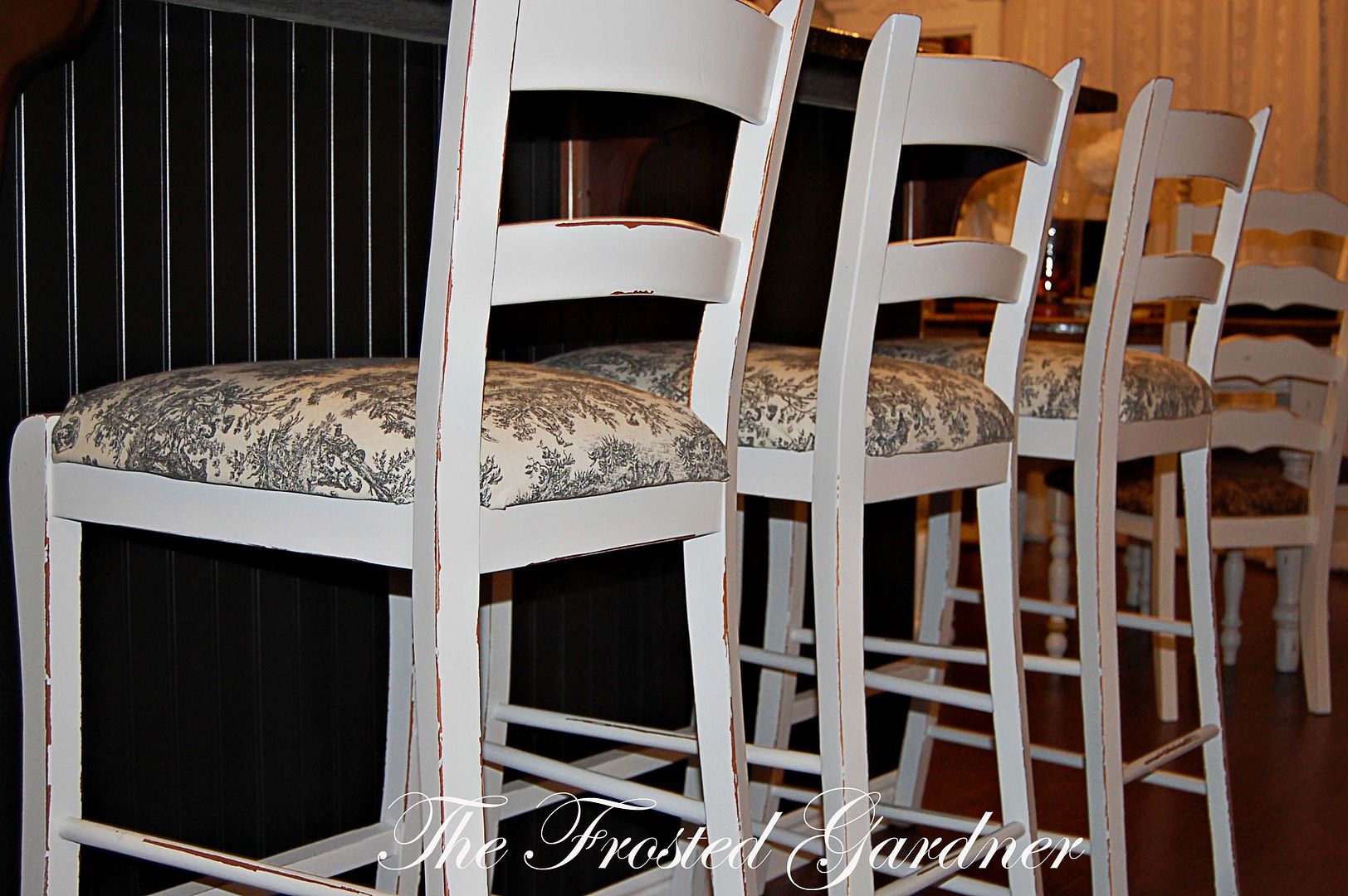 Many of you may be surprised at the color. Oh believe me I debated about going white and then grey entered my mind but I really needed something that made the white chairs pop. I did not want them just blending in so I think the black did the trick. Plus it compliments the black granite countertops.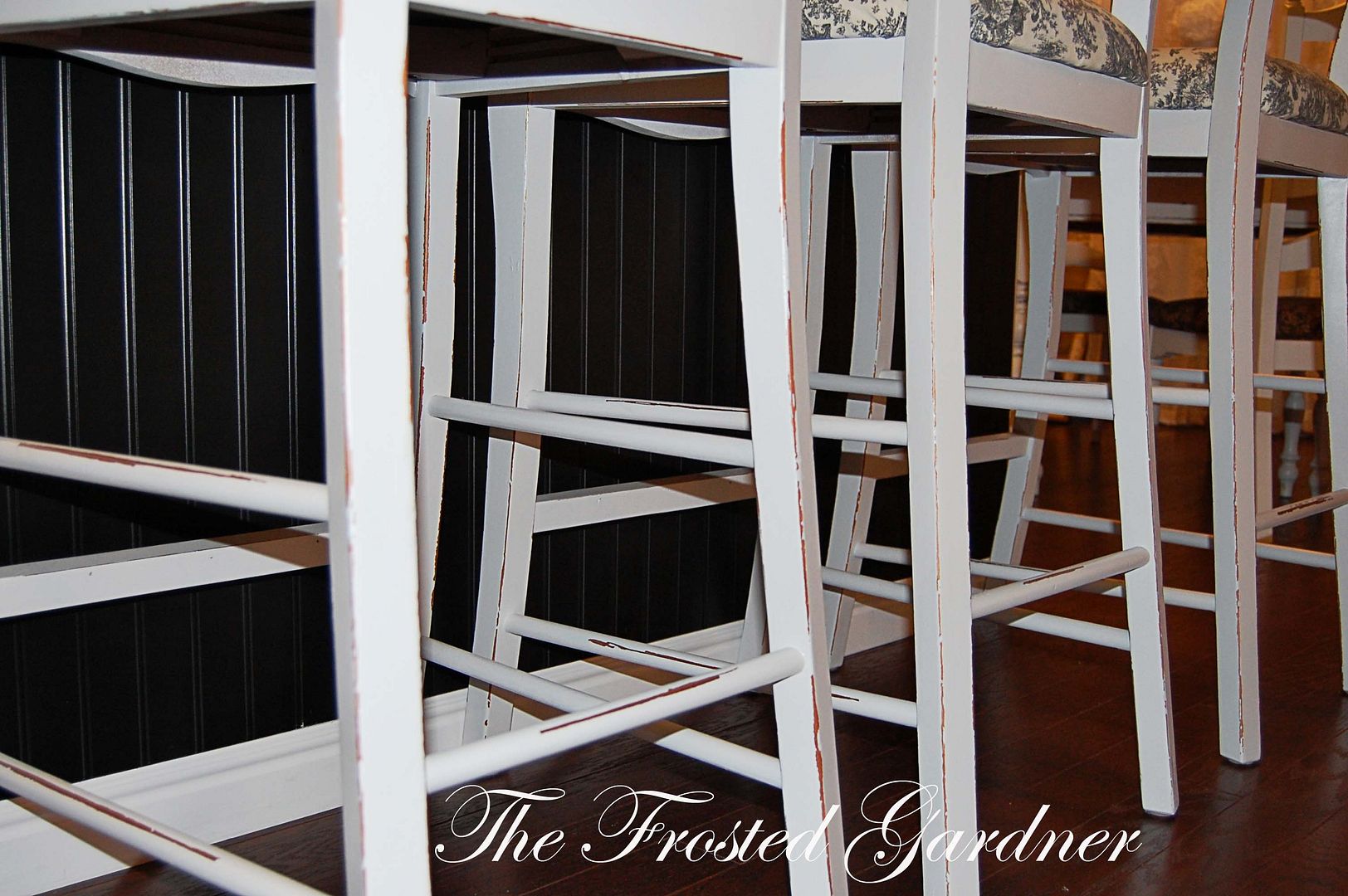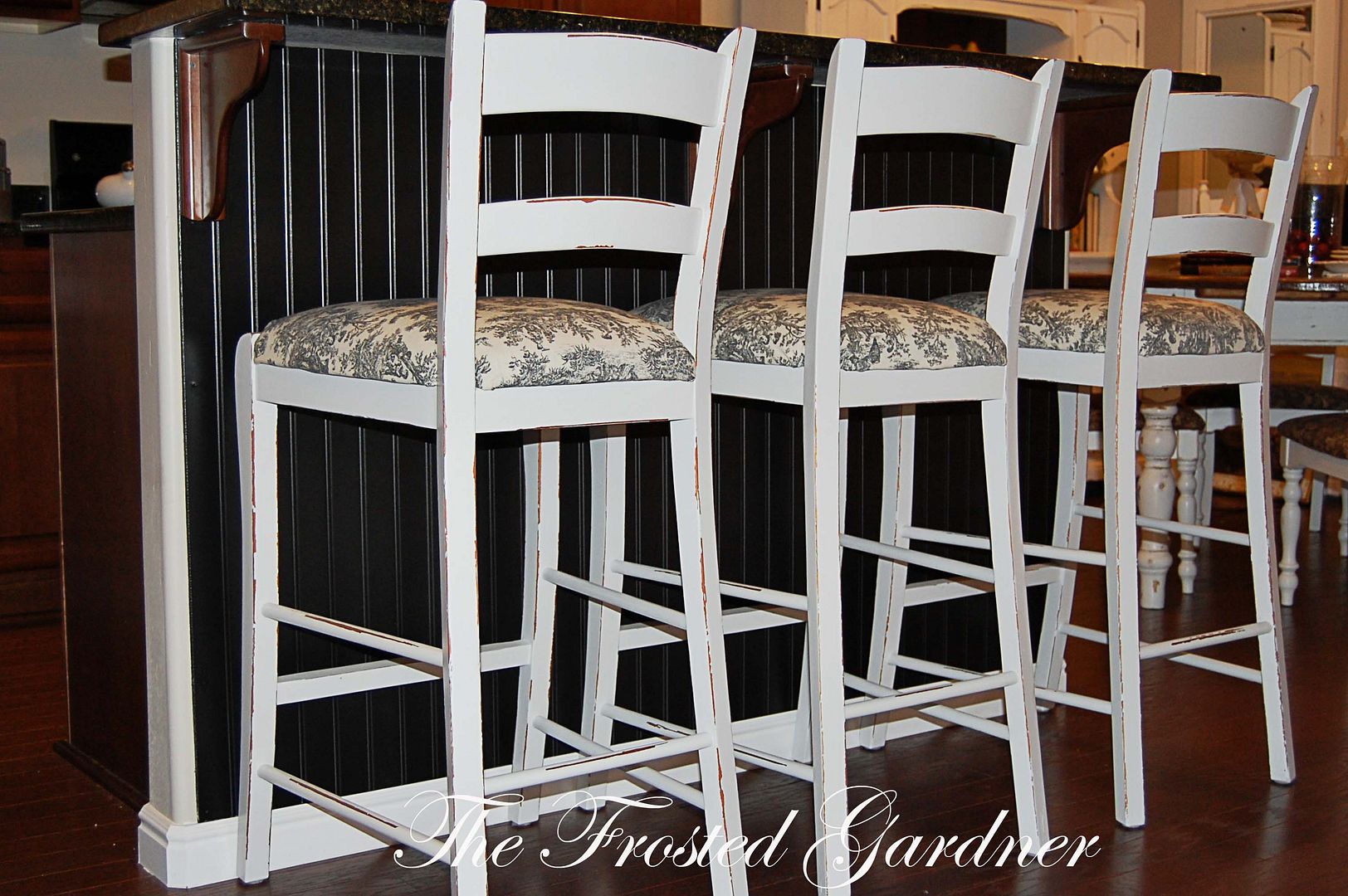 Our next beadboard project will be the master bathroom. And yes indeed it will be our ever so popular white!