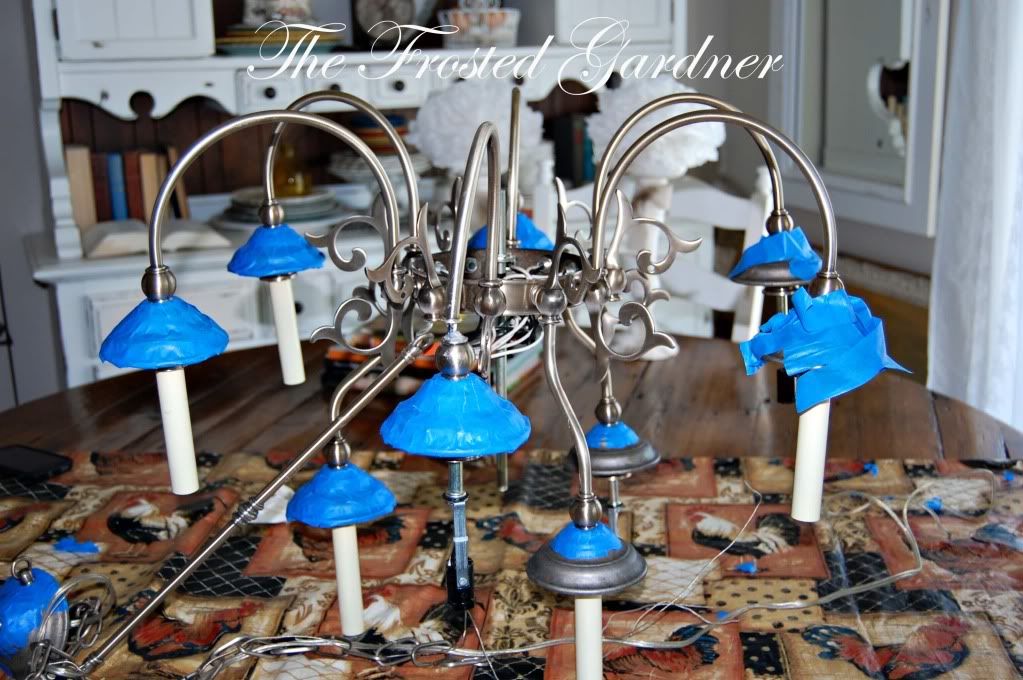 Our quest to switch out our lighting in our new home continues. Above our dining table we had a polished silver plain old hanging light. I should have grabbed a before picture but got anxious to get our new one up!
This chandelier is similar to the one we have hanging in the entrance of our home that we restored last week. However, this one was silver instead of brass.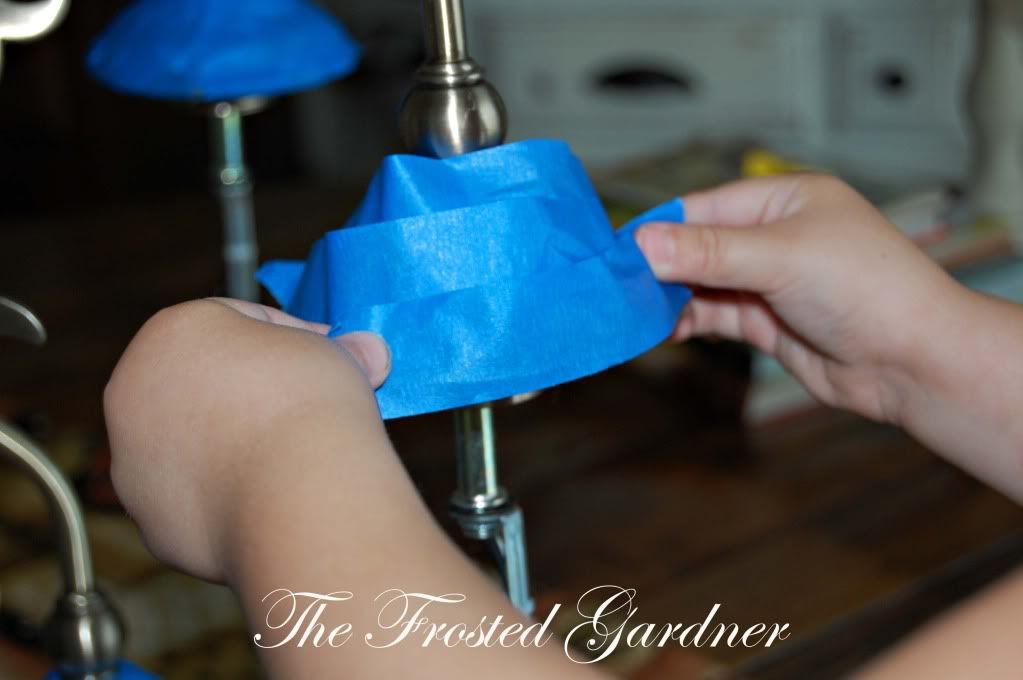 So with help from these little fingers we taped it off and painted the base white and added espresso highlights.