Our Christmas tree is up and I am now revealing the antique fireplace mantel we are currently using in our sitting room. I have just fallen in love with it. This along with all of our new chandeliers and sconces have been my favorite projects we have completed since moving into our new home. Mike stripped it and restained it in an M L Campbell Woodsong II oil based stain in the Espresso color. I think that color is rich and we had hoped would match our wood floors and I think it is a near perfect match.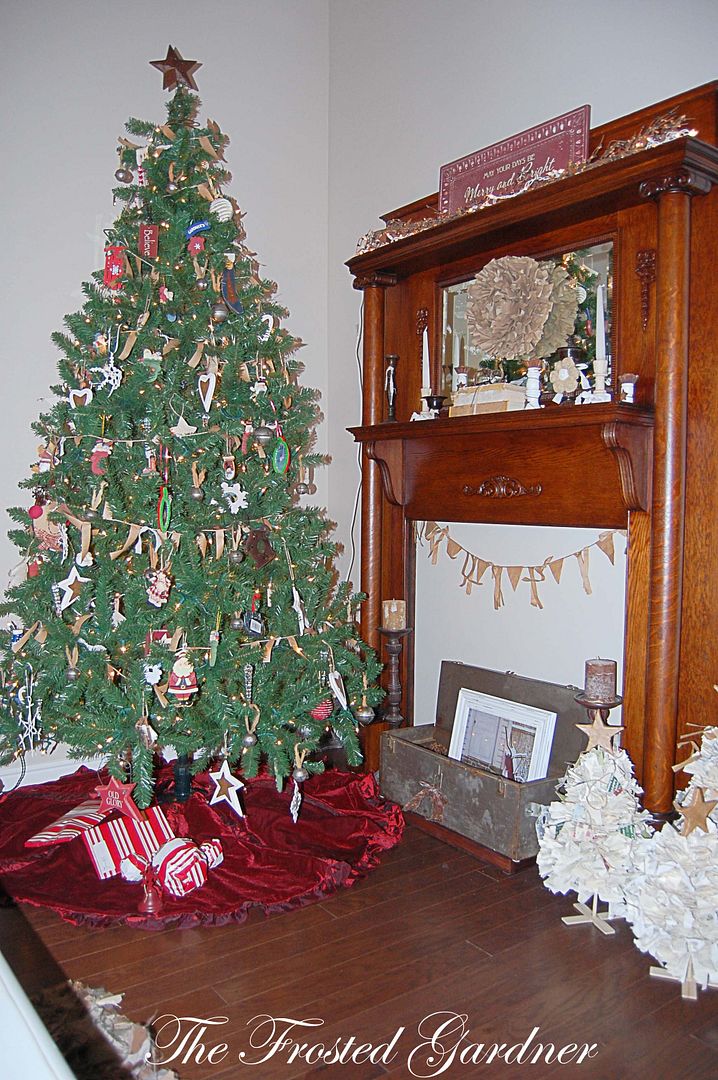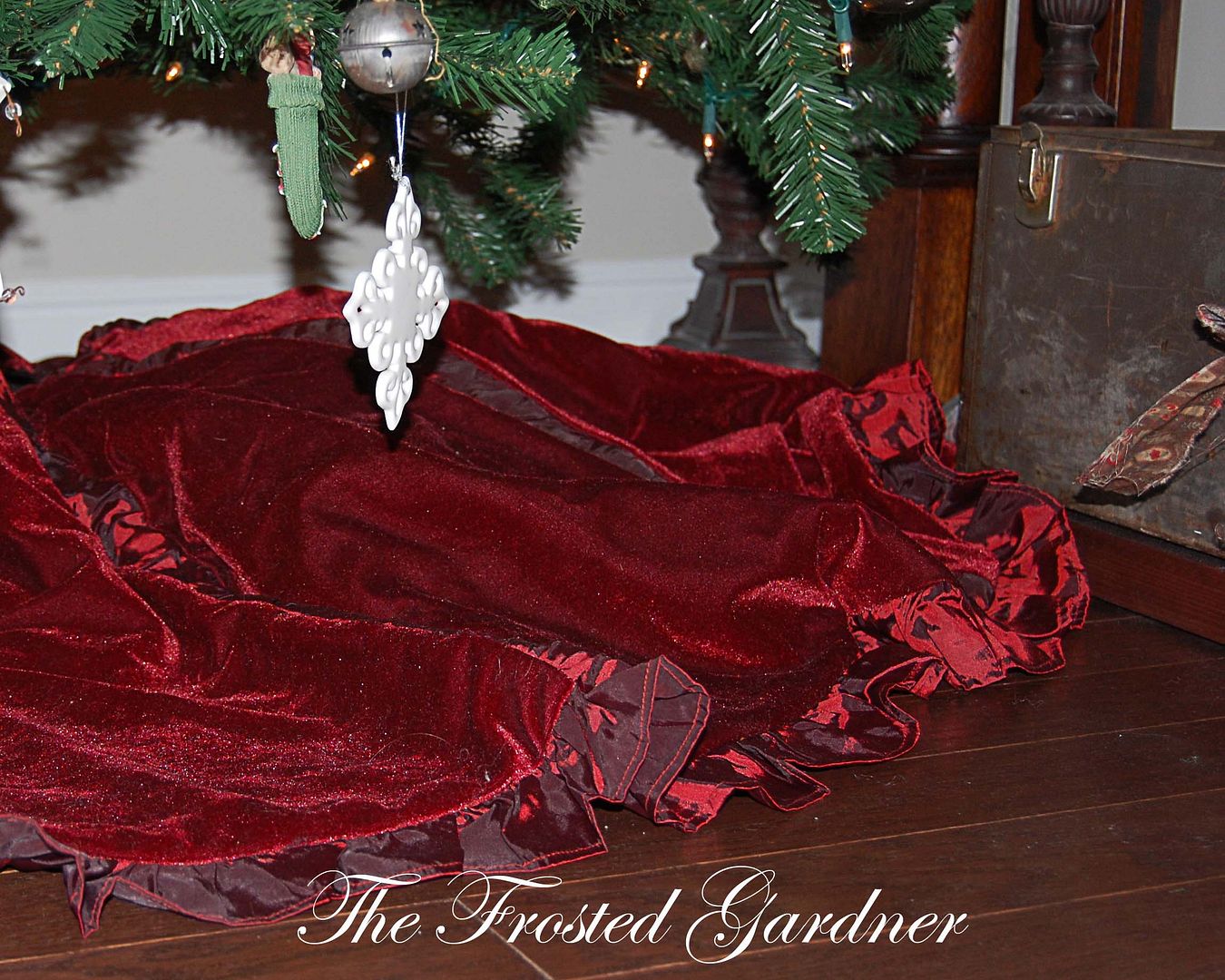 You know the times when you buy something and you just know that you are going to love it forever and ever. And you know everytime you see it you will think to yourself I am so glad I bought this. Well this is how I feel about this Christmas skirt. I think it might be the rich velvet against the satin fabric.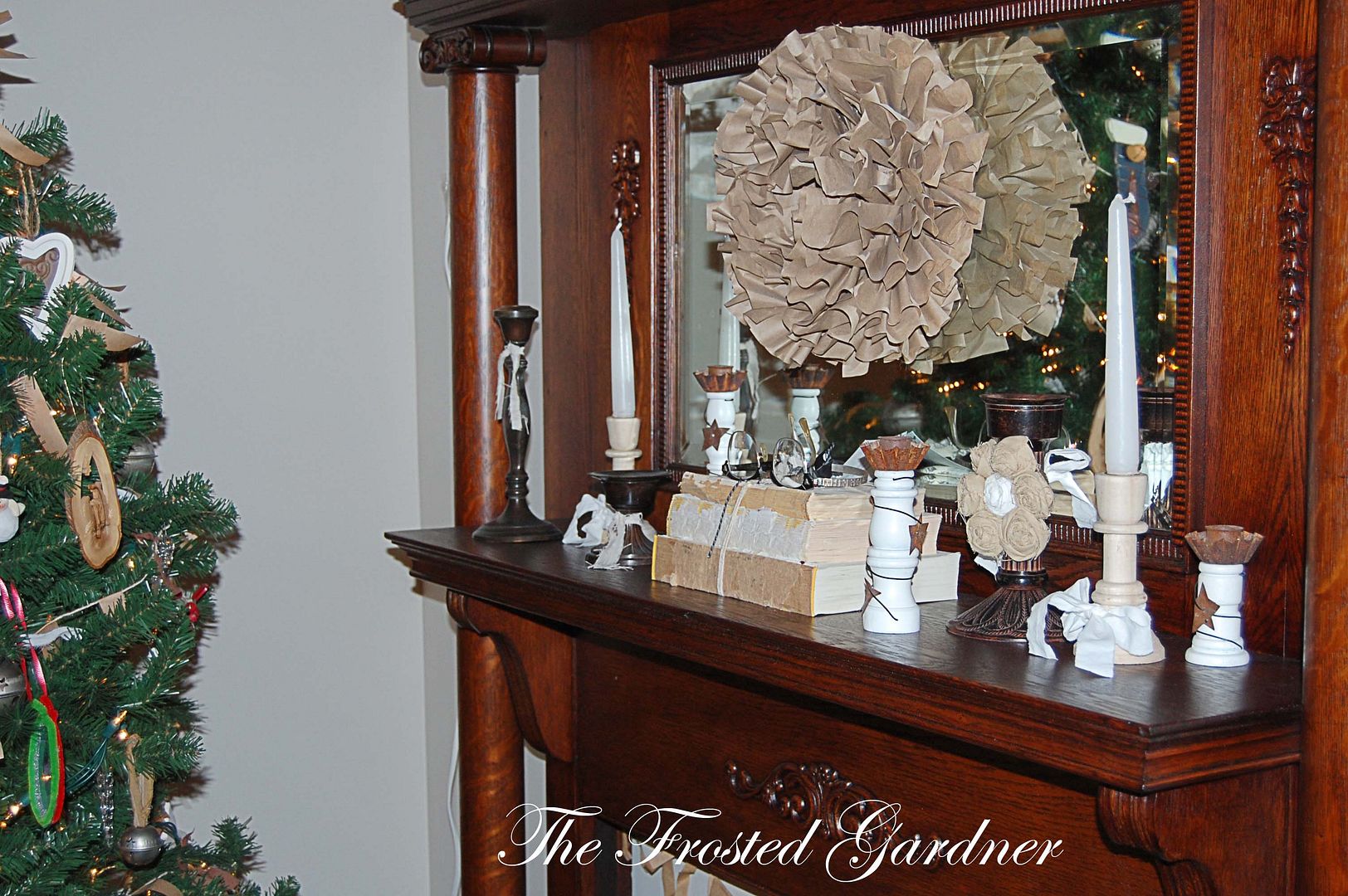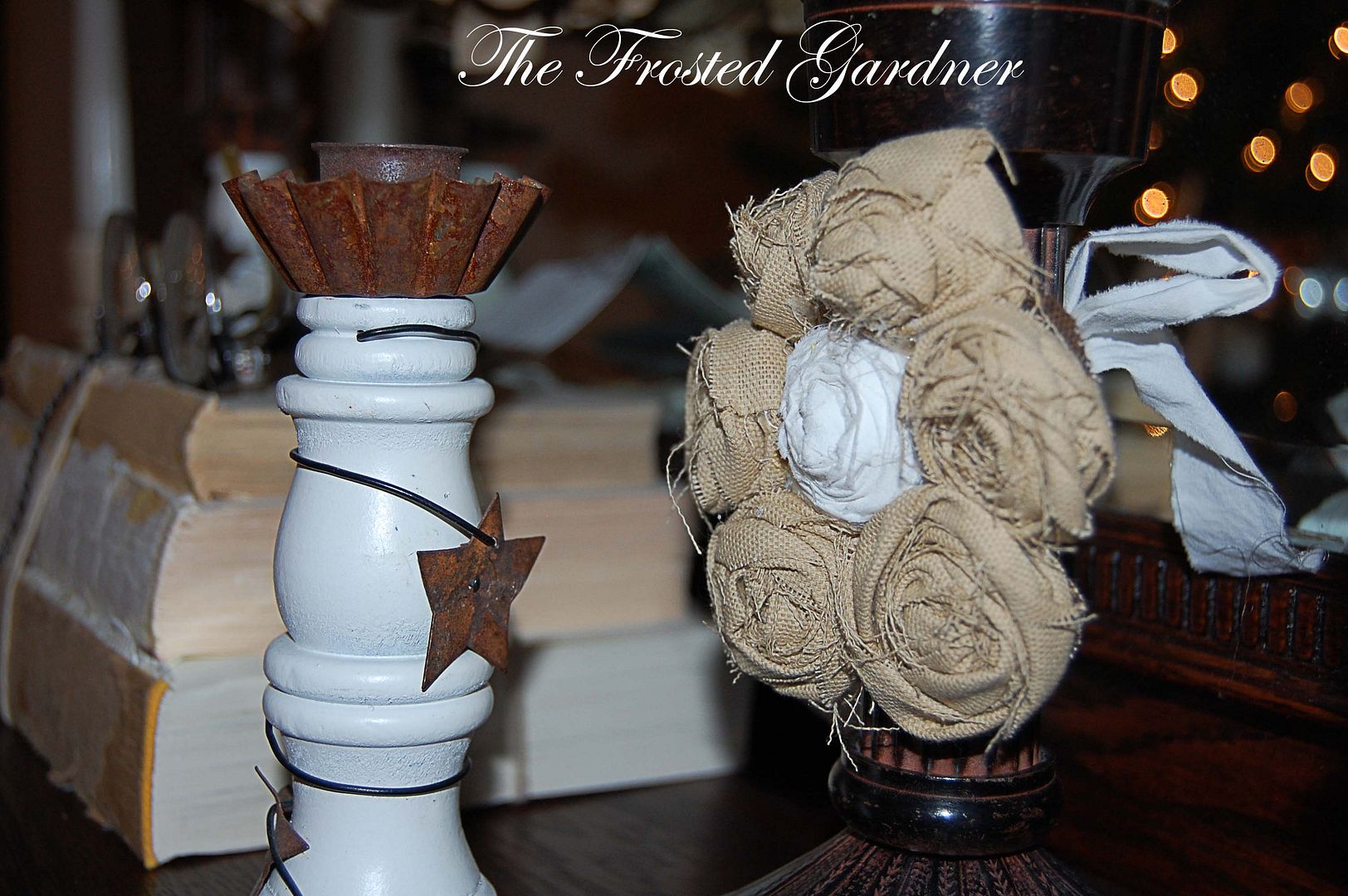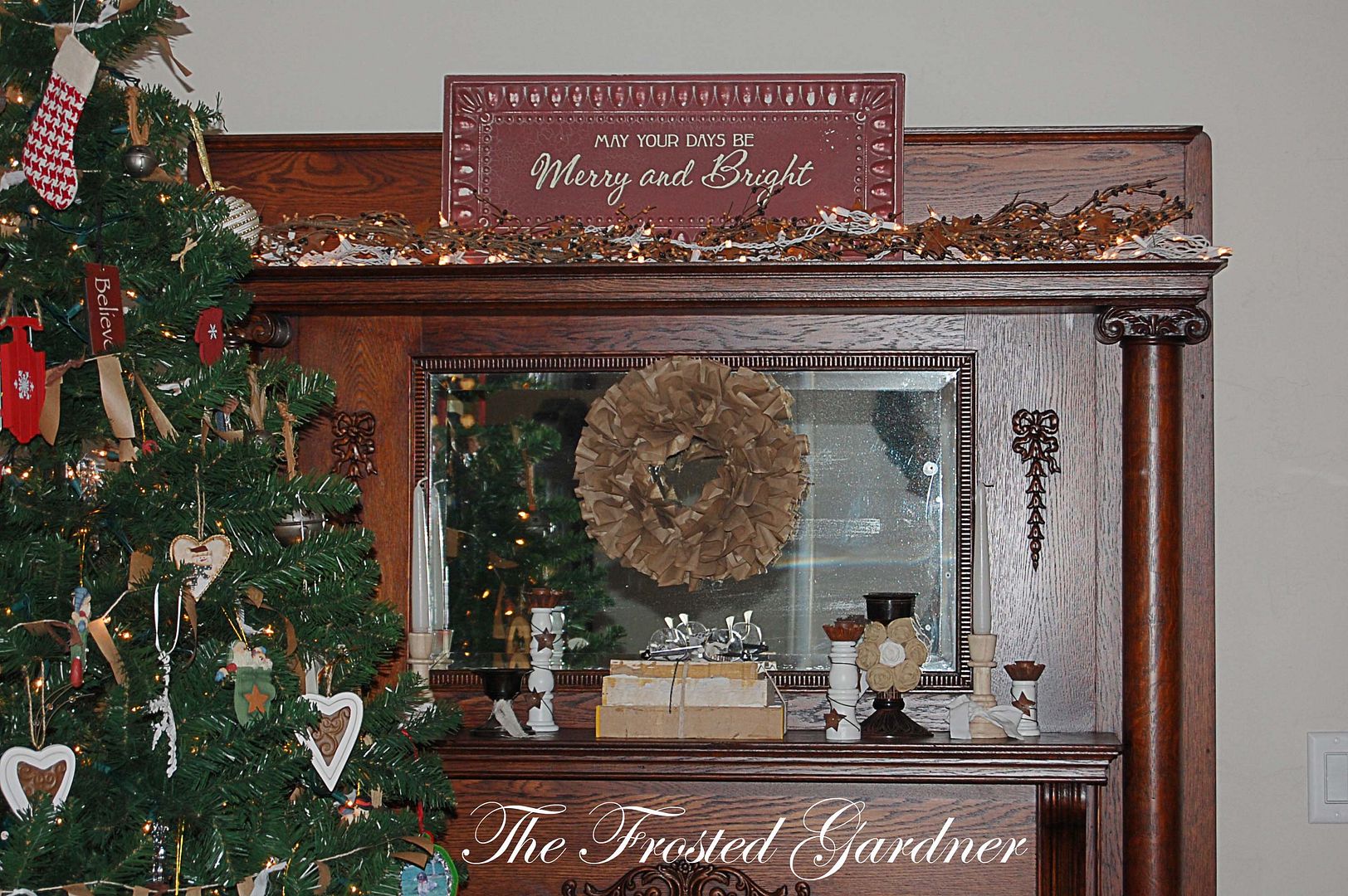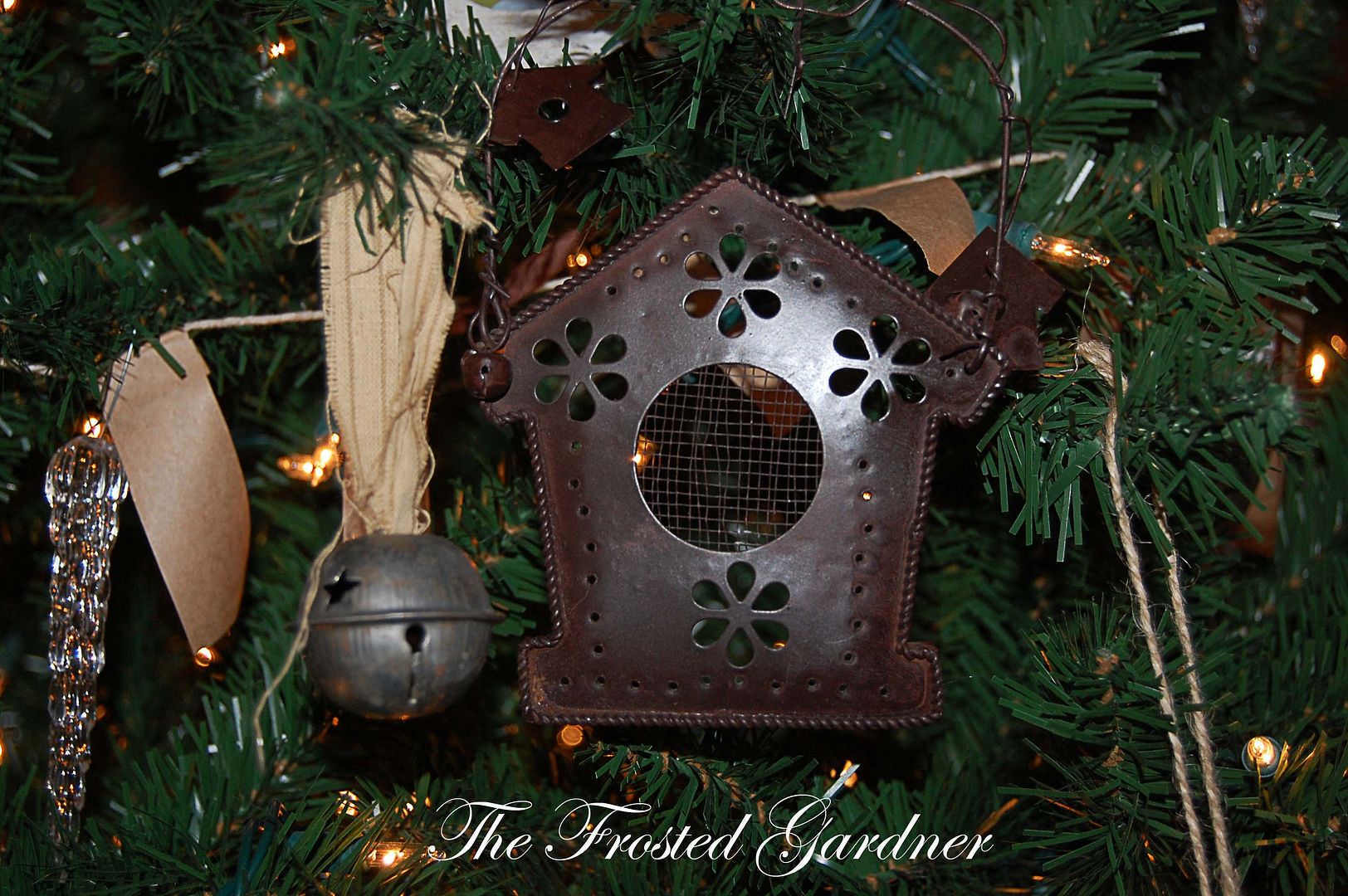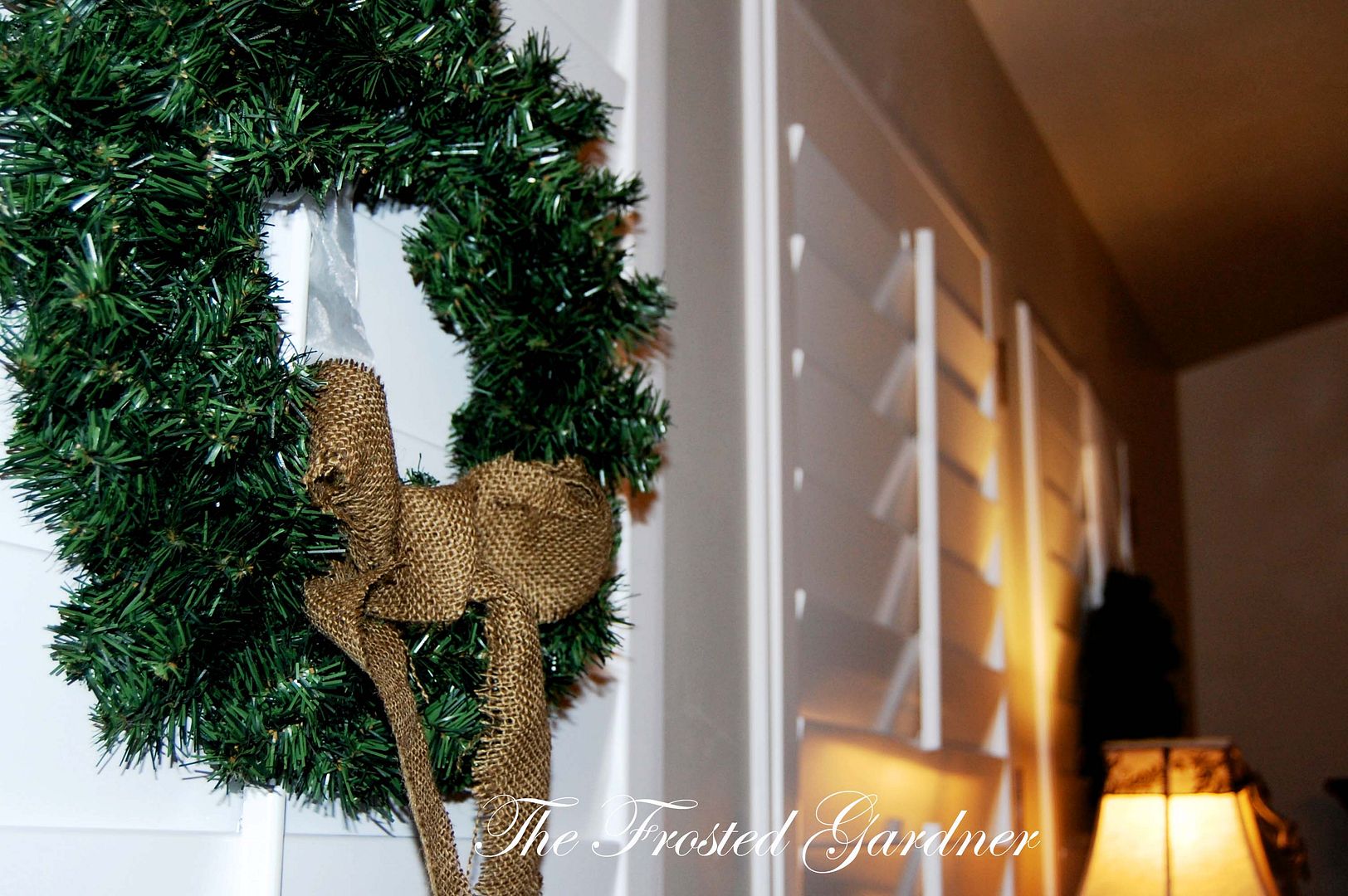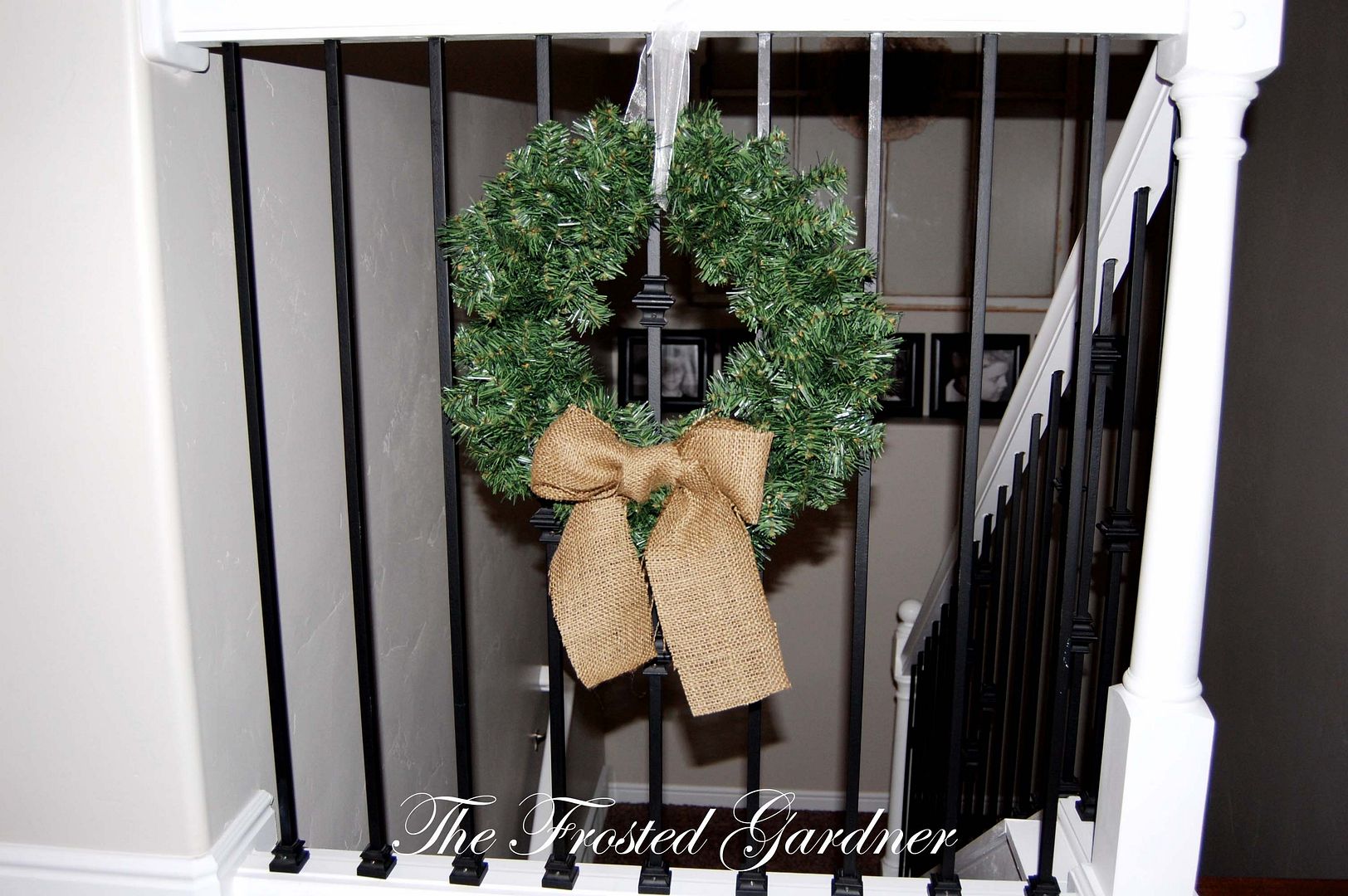 No Christmas decor would be complete without wreaths from greenery and little snowmen dancing around a Christmas tree. I so debated putting these delicate little things out this year. I looked at them and then I looked at our four year old. I bet I did that three times and told myself I will just tell her not to touch them. Well I regret to say that the little one with the shovel has been broken twice since. I think she learned once I glued the nose back on because it has not been touched since. She stands there and looks at them but I have not seen it anywhere but next to that little Christmas tree.

Hope you all have a wonderful weekend. We have a Christmas party along with an appointment with a good friend to talk about a few chandeliers for her. And I just adore chandeliers. :)