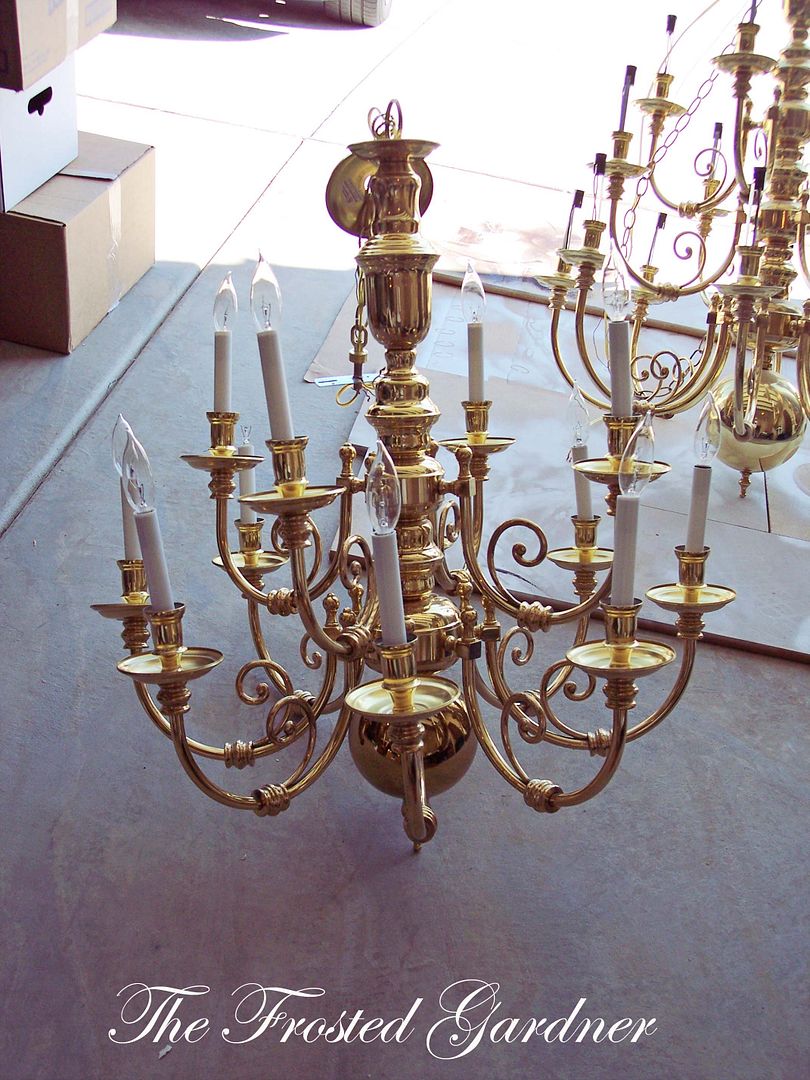 We picked up these two chandeliers for a screaming deal. The one in front is a smaller than the one you see in the background. We kept the larger one to hang in our stairway and I have already posted a few pictures of it. The one in the front we have painted black for my mom to put up the ranch house over her dining table. I think it is going to look fabulous there.
Here is the one we painted in white and slightly distressed. This thing lights up the whole house on its very own. I am so happy we found it because it turned out just as I had hoped.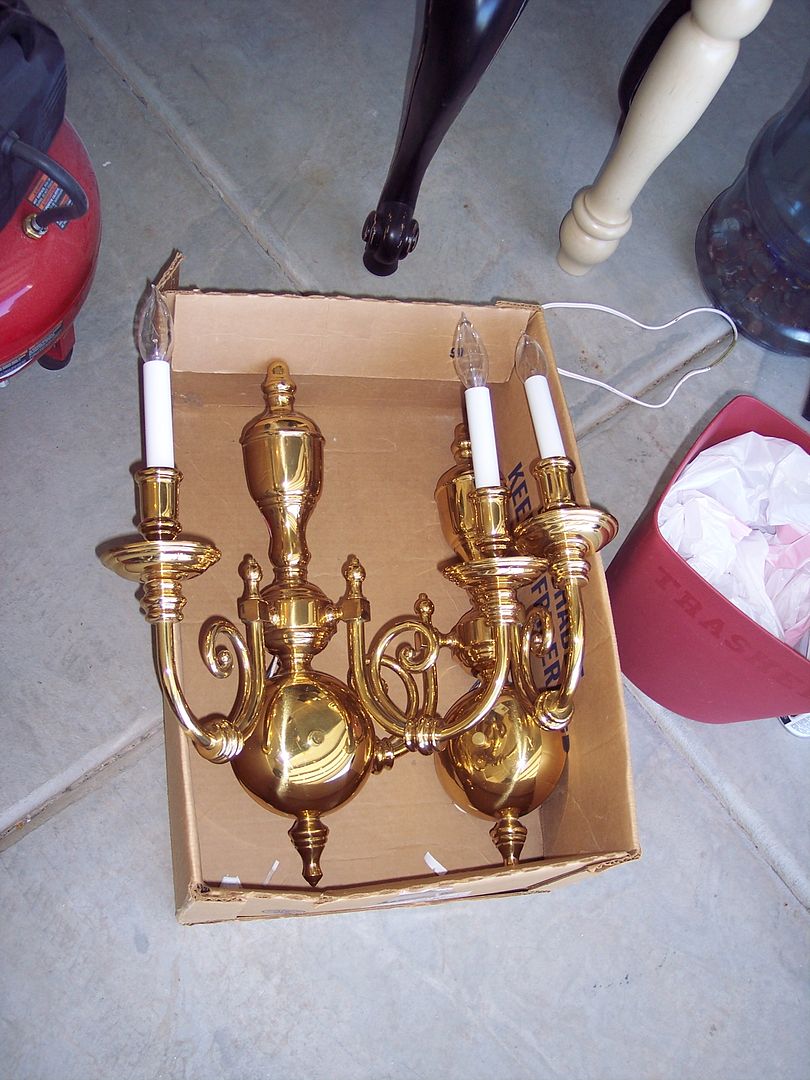 The sweet lady we purchased these from gave us these matching wall sconces as well. They are real brass and weigh a l o t! I hope our walls don't fall down once we get them mounted. We have painted these as well and once they are installed I will share the reveal.
Mike finished our fireplace mantel and it is in place and I am sitting by it right now and I am in love. Oh my it is a beauty! Once I get everything in place I will post the reveal as well.
As we have started and completed projects around our home I am so happy that we are making it all our own. Our new home is not big nor does it have every upgrade offered and that is okay. I think something that is always important to remember is that even small spaces can be amazing, clever, whimsical, and comfortable. We still have many things to complete and I have a list of furniture pieces that I am looking for but we are enjoying the journey one project at a time.