Before
After

I have received some emails wanting to know what we did with the gi-norm-ous window.
Let me remind you it is
8 feet
by
6 feet.
And all of it is hanging behind and above our bed.
A neighbor helped Mike carry it up the stairs and then we took it from there.
And we only
dropped
it
once.
Yes I yelled out help!
Yes we both gathered a few slivers as it bounced down through our hands and onto the floor.
But Mike decided to try it himself.
And it worked.
The brackets caught.
And it was on the wall.
And we love it!
And I am so happy I sent the text message to make an offer on it.
This is another piece that will be with us for a very long time.
And there you have it.
The Gardner Vintage Window.
Happy Weekend!
Featured at: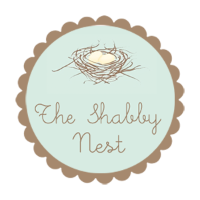 I am linking to the parties on my sidebar.